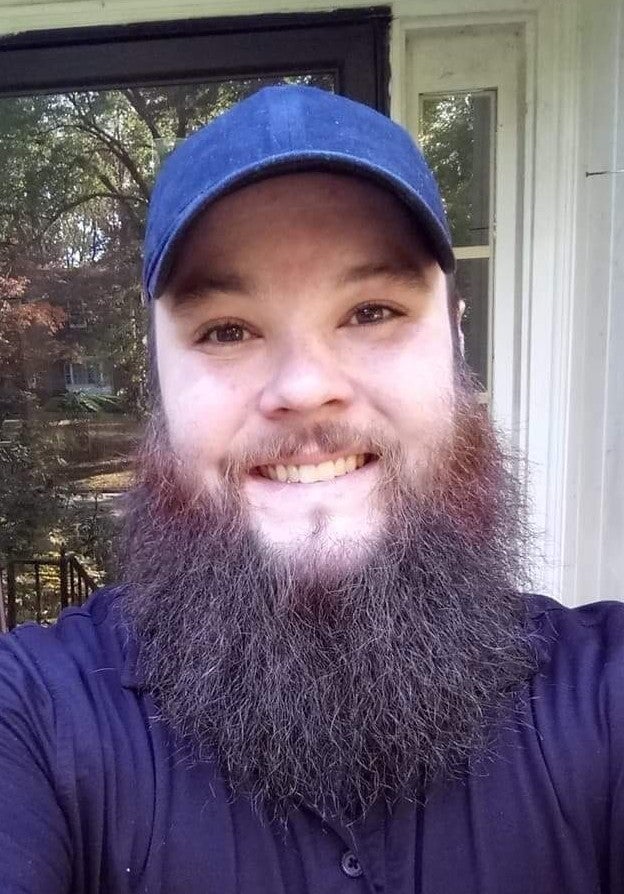 William David Johnson
1990 - 2021
William David Johnson passed away November 24, 2021.
A Memorial Service will be 10:00AM Saturday December 4, 2021 at Advent Moravian Church, 1514 W. Clemmonsville Rd., Winston-Salem, NC 27127. A celebration of life reception will follow in the Fellowship Hall with refreshments catered and donated by East Coast Wings Restaurant.
David was born October 20, 1990 in Forsyth County. He lived in Winston-Salem and was employed by East Coast Wings off Country Club Rd.
Those left to cherish his memory include his father, William Harold Johnson of Flint, MI; mother, Elizabeth Caldwell and stepfather, Randy Caldwell of Lexington, NC; sisters, Christi (Edward, Jr.) Emel and Stephanie Johnson (Michael Brule); grandparents, David Ray Johnson of Southport, NC, Virginia Lassett of King, NC and Patricia L. Putnal of Flint, MI; aunts, Dana (Rick) Banner of Bolivia, NC, Lara (Max) Clark of Greensboro, NC, Jeanna Lassett of Pinnacle, NC, Evelyn (Don) Lee of Angier, NC and Josephine Ray; many nieces, nephews, cousins, great-aunts and great-uncles. Also surviving are special friends and extended family, Brian Jamal, Jordan Collins, Ashley and Joe Hughes, Betsy Johnson and all the regular customers, coworkers, owners of East Coast Wings at Country Club and Clemmons and Corporate office staff.