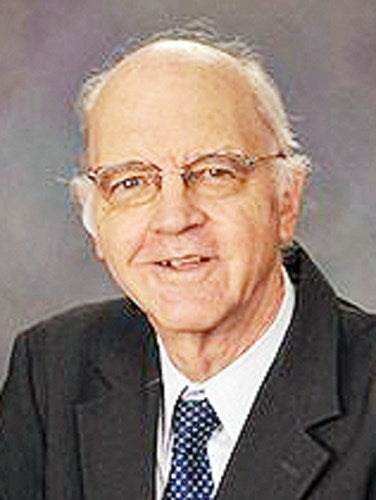 Wayne Foushee
1940 - 2022
Wayne Foushee peacefully completed his journey to the Lord on September 5, 2022. He was preceded in death by his parents Lacy and Grace Foushee and his big brothers Earl and Cecil. He is survived by his adoring son, Hampton, his daughter-in-law Katherine, his granddaughters Dagny and Astrid and his former wife Susan Foushee.
Born in Durham, NC, Wayne attended the University of North Carolina, where he played for first-year coach Dean Smith on the freshman basketball team. After college, Wayne served as a Marine infantry officer for three years in first days of the Vietnam War before enrolling in Wake Forest School of Law and settling down in Winston-Salem.
For the next four decades, Wayne practiced law as counsel at McLean Trucking Company and in private practice. Throughout his career, he was active in the community, serving in leadership roles with the Legal Aid Society, Kiwanis, the William G. White Family YMCA, the Second Harvest Food Bank, and St. Paul's Episcopal Church.
Whether dropping in for his daily workout at the YMCA, providing rides to seniors at St. Paul's Church (where his service was affectionately known as "Wayne's Wheels"), or eating a cup of bean and bacon soup at Mayberry's, Wayne was beloved everywhere he went. His disarming charm brightened every room he entered and was the basis of countless friendships over the years.
Wayne was most adored by his son, Hampton, who savors the countless moments of joy (both large and small) experienced with his father, from watching (and re-watching) hundreds of Tar Heels basketball games, to playing catch at Hanes Park, swimming in the YMCA pool, and singing along to Eric Church after lunch at Little Richard's BBQ. His loved ones and friends will especially miss his steadfast optimism and unperturbable good nature that came from treating every day as a blessing from God.
Wayne's family is grateful for the loving care Wayne received in his final days from the staff at Heritage Woods, Trellis Supportive Care, and especially from Lynn Christie.
A memorial service will be held for Wayne in the chapel at St. Paul's Episcopal Church in Winston-Salem on Friday, September 16 at 1 p.m. In lieu of flowers, Wayne's family requests that donations be made to St. Paul's or Trellis Supportive Care.