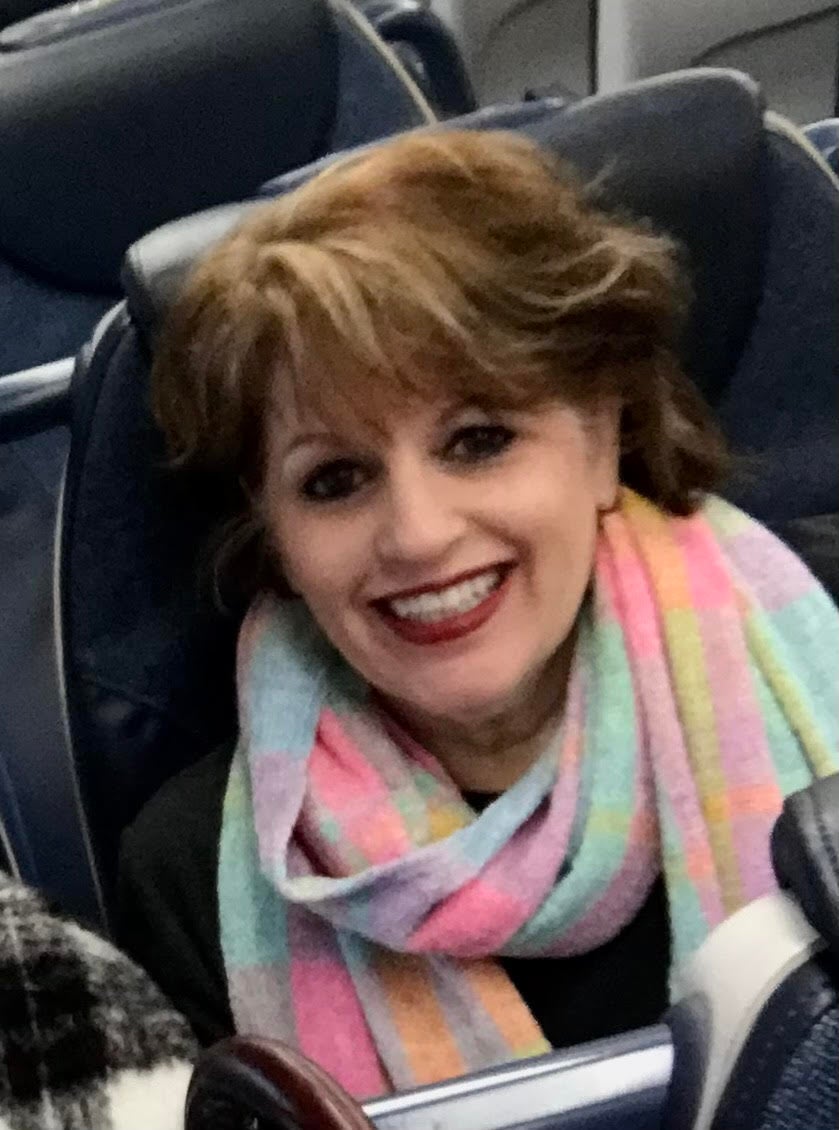 Wanda Ann Shneer
1962 - 2023
Wanda Ann Shneer
January 8, 1962 – June 24, 2023
Wanda Ann Shneer passed peacefully on June 24th at the Kate B. Reynolds Hospice Home in Winston-Salem, North Carolina. Wanda had bravely battled her triple-negative, Stage IV breast cancer which was diagnosed in September 2022. She was in the company of her Mother Carolann, Sister Midge and Brother-in-law Rod.
Wanda was born in Perth Amboy, New Jersey to Walter Shneer and Carolann Glemann on January 8, 1962. She grew up with her two sisters, Midge and Stacey, in rural South Brunswick on a large farm with ponies, horses, a cow named Moo, chickens, ducks, and German Shepherds.
When Wanda was about 10 years old, she and her family moved to Woodbridge, which she and her sisters thought was a big city compared to the rural farm they grew up on. Wanda was an active member on the Woodbridge High School Drill Team and received her GED in 1980.
Wanda attended the Barbazon School of Modeling and also became a licensed esthetician. Wanda worked for Hayward Pool Products in Elizabeth, New Jersey, for a number of years. She remained friends with several of her coworkers for the remainder of her life. In the early 2000's, Wanda moved to Winston-Salem, North Carolina where she settled into a job working at a high-end boutique and bridal shoppe, Nitsa's, in 2004. She remained working in the boutique until her diagnosis in October 2022. Wanda loved her assistant management position at the store, working with clients, brides and bridal parties for their most important life events. Her goal of making everyone look their best was her absolute happy place in life. Wanda was adored by colleagues and clients alike. Similar to her Hayward friends, she had become friends with many of the people she came in contact with working at Nitsa's.
Wanda's favorite things included entertaining, ceramics, decorating her home for the seasons and spending time with friends and family. Wanda also loved to dress to the nines wherever she went! Wanda was an animal lover. Over the years she owned ferrets and cats. Her fur babies, Mistee and Jupiter were able to visit Wanda in her final days to say goodbye. They are now being loved and cared for by Wanda's loved ones.
Wanda had a big heart and was a supporter of several organizations including the World Wildlife Fund (WWF), the North Carolina Sheriff's Association, the Ronald McDonald House Charities of the Piedmont Triad, and dearest to her heart, the St. Jude Children's Research Hospital.
Wanda is survived by her Mother, Carolann Glemann of Kutztown, Pennsylvania, her Father Walter Shneer and Stepmother, Edith Shneer of Edison, New Jersey, her older sister, Midge Hoffman (Rod Bolman) of Petaluma, California, her younger sister, Stacey (Kevin) Kelsall, her Aunt Linda Irish, her cousins Amber (Tim) Westberry, Daniel Irish, Jody Stanley, Gina Tucker-Hansen, Cathy Glemann. Although Wanda never married or had any children, she was dearly loved by her nephews (Kyle (Deborah), Benjamin, and Walter) and niece/goddaughter (Anastasia) and great niece (Evelyn). Wanda was preceded in death by her Grandparents Mildred and Charles Glemann, and Anna and Michael Shneer, Aunts/Uncles Charles Glemann, Jr., Edith Tucker, John Shneer, Mary Stolarz.
A Celebration of Life will held in North Carolina at a date to be determined. In lieu of any gifts or flowers, please consider a donation to the St. Jude Children's Research Hospital in Wanda's memory either on-line by clicking HERE or via mail by sending this FORM to 501 St. Jude Place, Memphis, TN 38105.