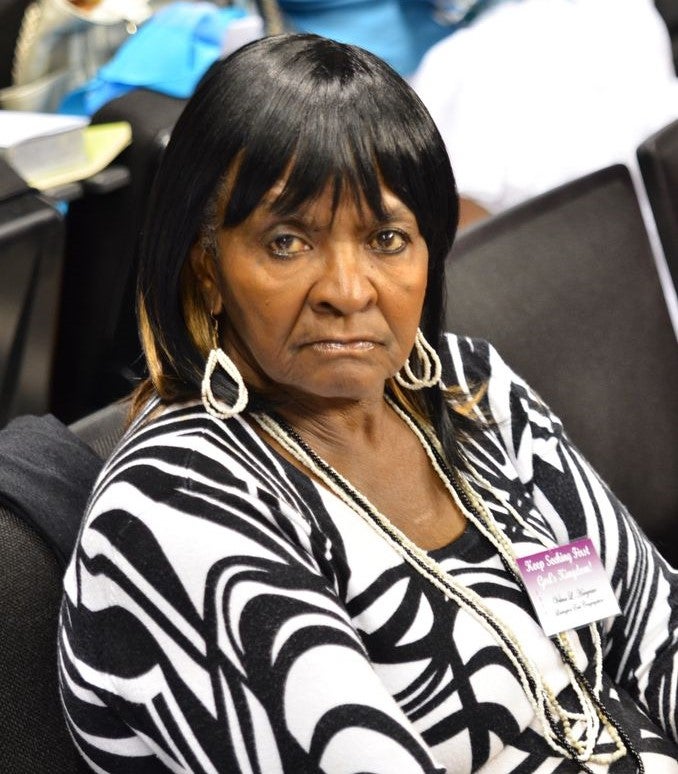 Velma Louise Hargrave
1939 - 2023
In Loving Memory
Of
Velma Louis Hargrave
May 7, 1939-September 8, 2023
Velma Louis Hargrave, 84, was born May 7, 1939, in Pittsburgh, Pennsylvania. She was preceded in
death by her parents Edna Moore, George Craven, a brother Donald Craven, and a son Jerry craven.
She leaves behind a husband, Danny Hargrave of Lexington, 8 children, Fayanna Christopher(Clarence)
and Glen Craven(Ann) of Tucson Arizona, Danny Craven of Tennessee, Donald Craven(Shawanda) of
Akron Ohio, Kenneth Craven of Greensboro, N.C., Darrell Craven, Michael Craven(Dana) of Lexington,
N.C., and Leslie Huntley of Lexington, N.C.
She had 23 grandchildren and a host of great grandchildren.
Velma was baptized as one of Jehovah's Witnesses on June 6, 1969, with the desire to help as many as
possible learn about the bible and Jehovah's purpose for mankind's future. She also wanted to help
people physically and did so working in health care until she retired. Her favorite colors were purple and
turquoise, and you would most likely see her wearing one of these colors. She was a fine dresser and
made sure all the pieces matched.
As one of Jehovah's Witnesses, Velma had a bible knowledge that made her believe that if she was to
fall asleep in death, that she would be remembered by Jehovah and his Son Jesus, and that they will
bring her back to life on a paradise earth.
Acts 24:15
And I have hope toward God, which hope these men also look forward to, that there is
going to be a resurrection of both the righteous and the unrighteous.