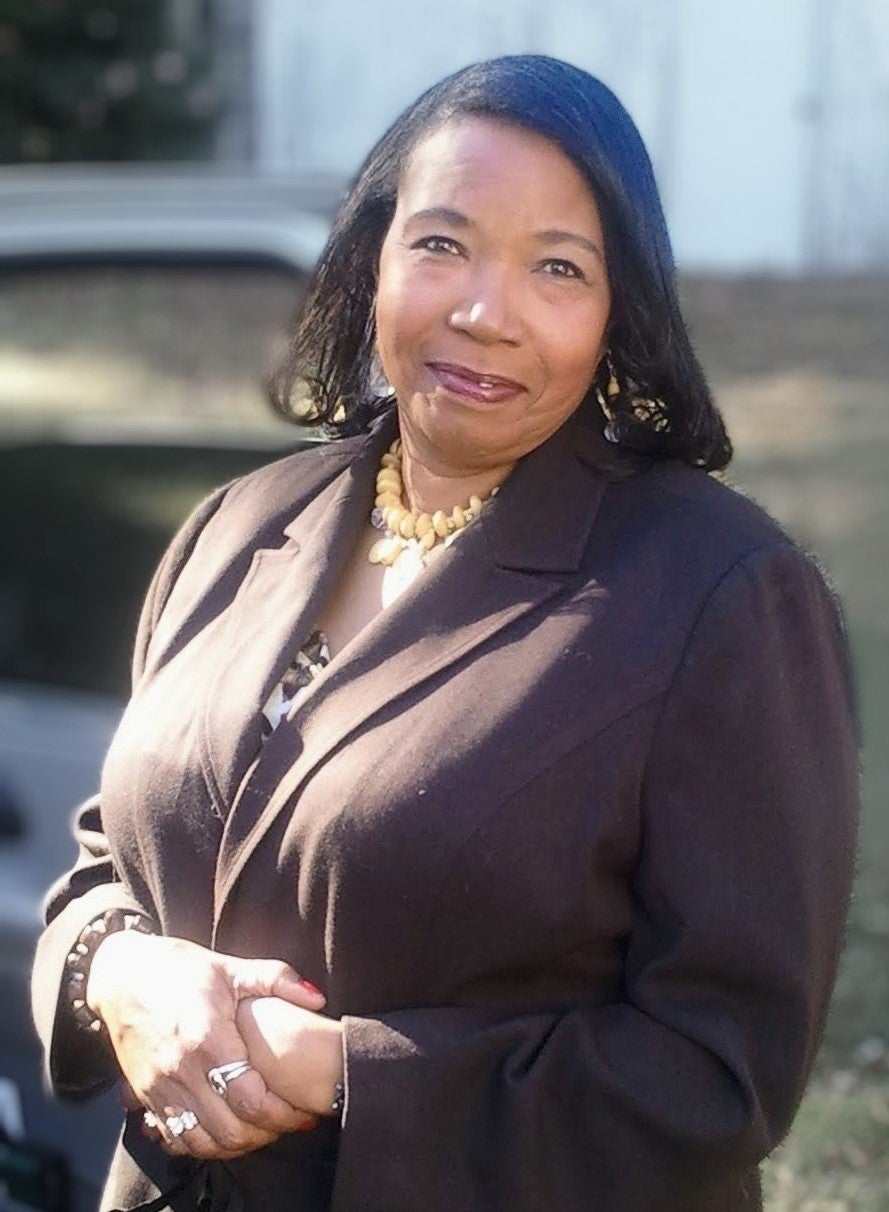 Valerie Jean Wayman
1956 - 2023
Valerie Jean Wayman, 66, of Winston Salem, NC, passed away peacefully on March 6, 2023, after a
valiant battle with lung cancer.
Valerie was born on August 24, 1956, to the late George and Queen Esther Wayman in Baltimore, MD.
Valerie was an only child.
Valerie graduated from Walbrook High School and continued her education at Baltimore City
Community College.
In the summer of 1979, Valerie welcomed her only son, Troi. As a young adult, Valerie played the piano
and had a profound love for animals.
Valerie enjoyed reading, crafts and solving puzzles in the last years of her life. Valerie was known to
never miss an opportunity to watch a horror film. Valerie touched many lives with her bold and strong-
minded nature. Valerie left an unforgettable impression on people with her witty and tenacious spirit.
Valerie was preceded in death by her parents, George and Queen Esther Wayman. She is survived by
her loving son and wife, Troi and Kim, her grandchildren, Kori and Rodney, the father of her son and
long-time companion, Ralph Lee, and a host of extended family members and friends.
A memorial service will be held on Saturday, March 18, 2023, at 12 pm at Davis Memorial Chapel.
Bowman Gray Campus, Atrium Health Wake Forest Baptist. 300 S Hawthorne Rd, Winston-Salem, NC
27103. Please Park in the Hawthorne Employee Parking Deck on Hawthorne Road, directly across from
the chapel.