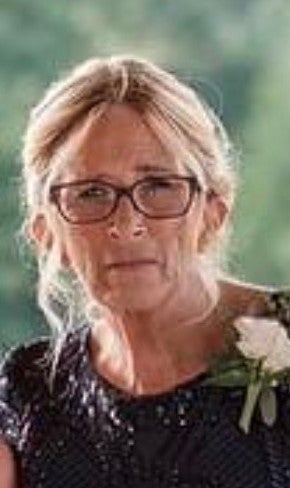 Tracy Holly Arena
1960 - 2022
Our beloved, Tracy Holly Arena passed away peacefully with family at her side after her battle with metastatic breast cancer on Thursday, August 18th, 2022. Tracy was born on December 18th, 1960 in Maine and lived most of her life in Florida and the last 14 years in North Carolina. During her career working at Bellsouth/AT&T she gained many lifelong friends that she cared deeply for. She retired in 2018 after 38 years of service. She enjoyed spending time with her family and vacationing, especially on cruises' with her husband, Chris You could always find her reading a book, in most instances cover to cover. She enjoyed being out on her front porch, rocking in her rocking chair and her love of coffee was strong, she always had a cup of it wherever she was. One of her greatest joys was being a mother to her daughters Brandi and Brittani and becoming a Nana to her granddaughters Chloe and Charli. She is immensely missed by her entire family. We are all finding comfort in knowing that she is watching over us in Heaven and no longer in any pain. She fought this battle with grace and with every ounce of energy she had.
Tracy is survived by her husband of 36 years, Chris, two daughters Brandi Chappell (husband Cameron), Brittani Smith (husband Alex), her father David Howgate (wife Sharon), granddaughters Chloe Chappell and Charli Smith, brother Andy Lipsey (wife Tracy), sister in laws Susan Arena, Cherie Arena, Jackie Cook, Michele Coup and many nieces and nephews.
A celebration of life will be held for Tracy on Saturday, April 29, 2023 at Tanglewood Park.