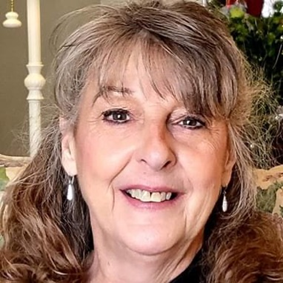 Terri Lynne Plemmons Dzoba
1966 - 2023
Terri Lynne Plemmons Dzoba, 57, passed away peacefully at the Joan & Howard Woltz Hospice
Home on Friday, August 25, 2023 in Dobson, North Carolina. She was born May 9, 1966 in
Forsyth County to the late Jimmy Gray Plemmons, Sr. and Gwendolyn Lois Jarvis Idol.
Terri was a true Hippie in every sense of the word, aptly born in the 1960's with a green thumb
and a free spirit. Terri loved her sons, her family, the beach, the mountains, and her flowers.
Terri is survived by two sons, Joseph David Hughes, Jr. (Ashley) and Nicholas Dylan Free
Dzoba; three grandchildren, Amiyah, Jaise and Jacob; her siblings, Jimmy Gray Plemmons, Jr.
and Melissa Plemmons Austin; four nieces and one nephew; three great-nieces and four great-
nephews; and many special cousins and dear friends.
Terri worked many years as a seamstress for her original hero, Grandma Petie, at Plemmons
Drapery Shop. She also worked in the foodservice industry, most notably West Town and
Ronni's. Her final work was as a caregiver for several individuals whom she cared for
tremendously and wholeheartedly.
A Celebration of Life is scheduled for Saturday, October 28, 2023 at Noon at Joanie Moser Park
in Lewisville, North Carolina.