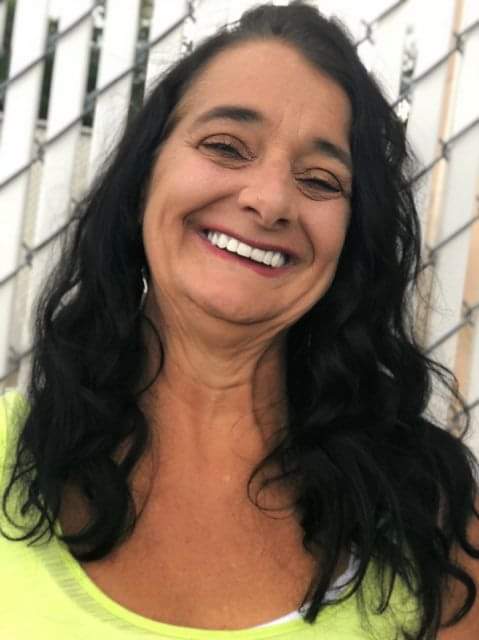 Tammie Dee Aarhus
1962 - 2022
Tammie Dee Aarhus (Jordan), 59, of Thomasville, NC, passed peacefully surrounded by loved
ones on October 17th, 2022, at her home.
Tammie, a loving and dedicated mother to a family of 4, was brought into this world on
December 29th, 2022, to Richard Jordan and Betty Kiger Jordan of Forsyth County, NC. After
attending school, Tammie dedicated her life to her family and career. She spent many years in
retail management, nursing assistant, and housekeeper in retirement communities. After her
career ended, Tammie poured herself into her family, friends, faith, and Scrappy, her dog.
She is survived by her beloved children Steven Allen Hall Jr of Thomasville (Debra), Melody
Ann Hall-Cook of King (Jim), Amber Michelle Hicks (Oliver) of Lexington (Matthew), and
Johnathon Alvin Aarhus of Pleasant Garden (Kristen). Her precious grandchildren are Brooke
Cook (Hunter), Nathan Cook (Brooke), and Katie Cook (Cameron) of WV; Trent Aarhus of
Mocksville; Mason Hicks of Lexington; Aaliyah and Carmella Hall of Lewisville; and Baby
Aarhus on the way. In addition, her siblings Virgil, Emanuel, and Christi Perrel were a
considerable part of her life.
She had many passions
including gardening, fishing, crafting, wreath making, Nascar, beach vacations, shopping,
cleaning, music, cooking out with family, swimming, Bible studies, Christmas, and spending time
with her best friend Scrappy. We will miss her kindness and warmth greatly.
She was preceded in death by Steven Hall (Stevie), Steven Oliver (James), and Steven Aarhus
(Steve), the father of her children.
At 1 pm, we are having a Celebration of Life for her on Saturday, October 29th, 2022, at Miller
Park in Winston Salem. Miller Park is located at 400 Leisure Ln, Winston Salem, NC 27103,
and we reserved Shelter One. After the celebration, we will honor her last wish and get together
and eat food.
Thank you to everyone who donated via GoFundMe and other methods to make this happen!