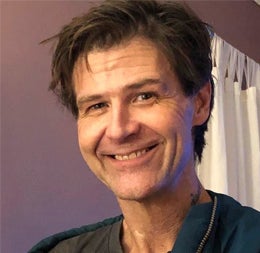 Stacy Blaine Hopkins
1968 - 2021
March 23, 1968 – June 2, 2021
Stacy left this world on June 2, 2021.
Stacy had been sick this whole year. He leaves behind to cherish his memory his mother, Shirley Bradley; stepfather, Bill Bradley; daughter, Isabella Poole and his long-time love, Cameron Poole. Stacy loved people and usually left a big impression on almost everyone he met. Stacy loved and cared about those who were having struggles of their own, he tried to help if he could. I've been told by many that he had helped them at one time or another. He also had a love for older people and was always willing to do what he could to help them. Stacy would want to leave behind those who knew him with a smile in their heart.
A celebration of life has not yet been decided.
We want to thank everyone at Baptist Hospital who took care of Stacy over the last year, especially those folks in ICU 4 and all the folks at Trellis Supportive Care ( Hospice ). If anyone would like to make a donation in Stacy`s name, Trellis Supportive Care would be a wonderful place.