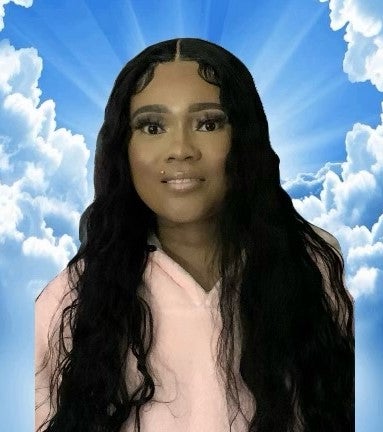 Qawiesha KhaLeeLah Tolliver
1993 - 2023
Ms. Qawiesha KhaLeeLah Tolliver, daughter of Tanganyika Tolliver and Steven David Leach, passed away February 22, 2023. She was born June 18, 1993 at Wilkes Regional Hospital in N. Wilkesboro, NC. She was a member of Mt. Moriah Missionary Baptist Church in Maybeury, WV.
Qawiesha is preceded in death by her daughter, Byna Lee Little; maternal grandfather, Haywood "Nudie" Tolliver; paternal grandmother, Virginia Opal Thomas and paternal grandfather, Will Stevenson.
Her beautiful life will forever be cherished in the lives of her children; Oyn'is Muhammad of VA, LaJaceon Hoke and Kamara Hoke of WV; mother, Tanganyika Tolliver of the home; grandmother, Dorothy Tolliver; father, Steven Leach of Troutman, NC; special friend, Jatavius Bowman of Statesville, NC and a host of sisters, brothers, nieces, nephews, aunts, uncles, cousins and friends.