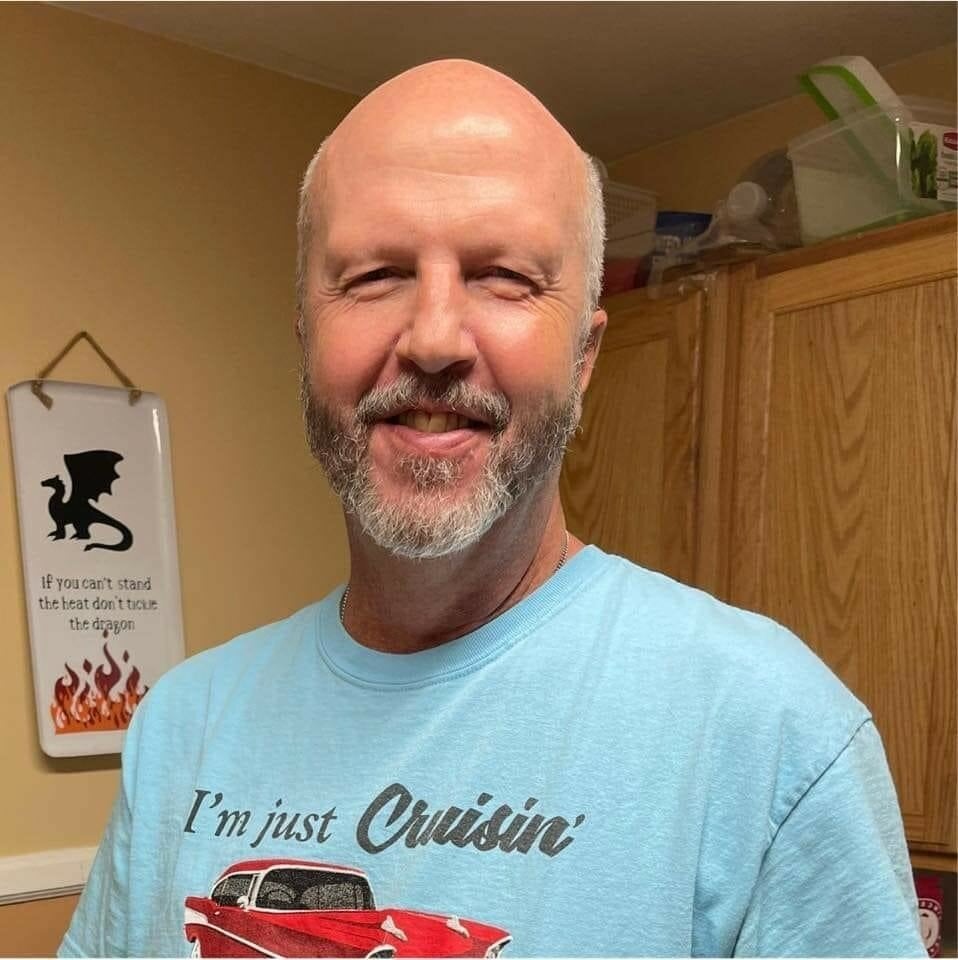 Paul Edward Bierie
1959 - 2021
Paul Edward Bierie, age 61, passed away unexpectedly Monday morning, August 16, 2021.
Born August 22, 1959, Paul's passing was preceded by his mother, Grace Bierie; grandparents, Ross and Ann Flickinger and Charles Sr. and Marjorie Bierie; granddaughter, Katherine Sawrey; niece, Mckenna Starnes and great-nephew, Isaiah Ross.
Paul leaves behind his wife of 45 years, Patty (Byerly) Bierie; sons, Brian (Linda) and Billy (Leslie) Bierie; daughter, Megan (Robert) Sawrey; sisters, Patti (John) Rude and Debbie Badgett and one brother, Scott Bierie, Sr. Also left behind are grandchildren, Sammie Sawrey, Bryant and Ali Bierie, Devyn and Ben Bierie; nieces and nephews, Cherie (Ricky) Webb, Melissa (Chris) Fredericks, Shanna (Tim) Brown, Adam Rude, Scott Jr. and Ben Bierie; great-nieces and nephews include Kylee and Brendin Webb, Mckenna and Austin Fredericks, Shyann, Kristian and Michael Ross and Tristin Bierie.
Born and raised in Massillon, Ohio, Paul was a 1978 graduate of Massillon Washington High School. He brought his family to Winston-Salem in 1985 and together with Patty built a life and raised his family. Paul was a kind, generous man and never met a stranger. A jack of all trades, he could and would lend a hand, no questions asked. He was an avid sports fan, enjoying NASCAR racing and football. He remained true to his high school team, the Massillon Tigers, and was a fan of Ohio State and the Carolina Panthers. He loved friendly rivalries with friends and relatives who supported other teams. Woodworking was also a favorite past time. Known as Pop Pop to the grandkids, and Uncle Paul to nieces and nephews, Paul lovingly and jokingly called them "crummy kids" followed by what they described as "the best" hugs. He will be fondly remembered by everyone whose lives he touched, including his loving friends, Connie and Charlie Hance, his favorite mother-in-law, Pat Byerly, and brothers-in-law, James and Mike (Marcia) Byerly. A Celebration of Life will be announced at a later date and the family asks that, in lieu of flowers, donations be made to the Mental Health Awareness Association in Forsyth County 1509 Hawthorne Rd. Winston-Salem, NC 27103.