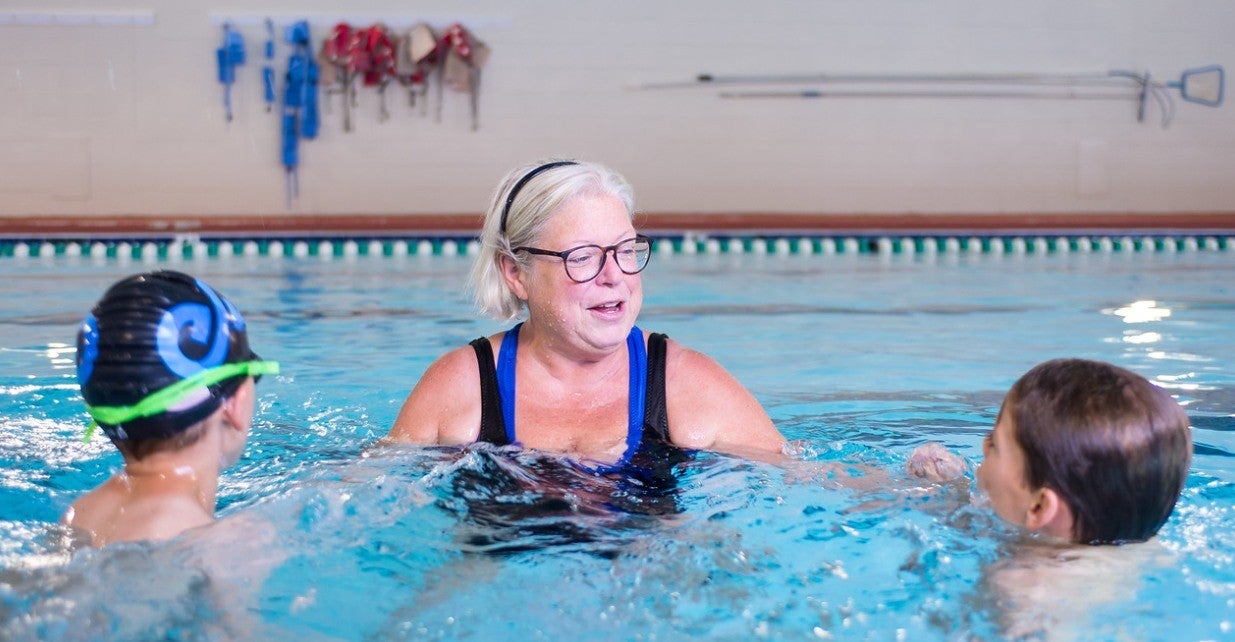 Patricia Susan Acampora
1960 - 2022
Patricia Susan Acampora passed away unexpectedly on February 11th, 2022 in Winston-Salem, NC. Sue was born in Washington DC on August 27th, 1960 to Patricia Ball and Richard Little.
Sue was predeceased by her father Richard and her grandmother Frances Whitney. Sue is survived by her loving husband of 35 years Arthur; daughters Ashley and her husband Donald Dinsmore; Kristen Acampora and her husband Jonathan Soffar; grandchildren Emily, Leah and Noah; her mother Patricia and stepfather John Ball, sister Debbie Laudermilk, brother Richard Little, and many aunts, uncles, cousins, nieces and nephews who will all miss her dearly.
Sue was a large part of the swimming community in Winston-Salem. Her love of the water and passion for all things aquatics was well known throughout North Carolina. She was an advocate for water safety and taught hundreds of local children and teenagers how to swim and develop their love for the water over the last 15 years. She was the coach of the Parkland High School swim team from 2011-2022 and was a co-founder of Enfinity Aquatic Club. She was also a lifetime member of Girl Scouts USA and the American Swim Coaches Association.
In lieu of flowers, the family asks for donations to be sent in Sue's memory to TASA (Triad Amateur Swim Association), which provides scholarships and tuition assistance for swim lessons to families who otherwise could not afford them, or to the American Heart Association. A celebration of Sue's life will be held on her birthday, August 27th, 2022- details forthcoming.