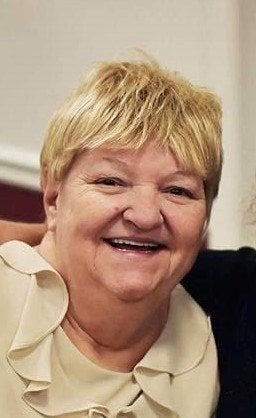 Nellie Virginia Whitt
1953 - 2021
Mrs.. Nellie Virginia Whitt, age 67 of Thurmond, passed away at Joan & Howard Woltz Hospice Home in Dobson, NC June 24, 2021. Nellie was born in Cecil County, Maryland on August 2, 1953, to the late John Thomas McCall and Mazie Fay Holbrook- McCall in addition to her parents she was also preceded in death by her husband Calvin Whitt. Her Step-father; James A. Campbell, her sister Theresa Whitt, her sister Shonie Thomas and a brother Roger Campbell.
She is survived by her daughter Vickie Woods and husband Virgil Woods Sr of Elkton, MD and daughter Donna Whitt of Thurmond, NC sister Linda Dunn of Mountain City, TN, and Brother in law Jesse Whitt of Thurmond, NC grandchildren; Victoria Wilmoth (Shannon Dale ) Virgil Woods Jr., Virginia Woods, Jordan Whitt, Linda Pennington, and Jacob Pennington, great-grandson Braylon Wilmoth and great-granddaughter TaiLynn Burns, as well as several nieces and nephews.
You always hear that Grandmothers are the rock of the family. That was most definitely true in this case. She wasn't just the glue that stuck us all together, she was the one that built us. She built us to live & love & she built us to last. We all love her so much & there won't be a day that goes by where we won't miss her. But because of her love & guidance throughout the years, we will be okay. It'll be hard without her for sure but little pieces of her life in all of us because she loved us all so much.
Please pray for our family in this time of sorrow.