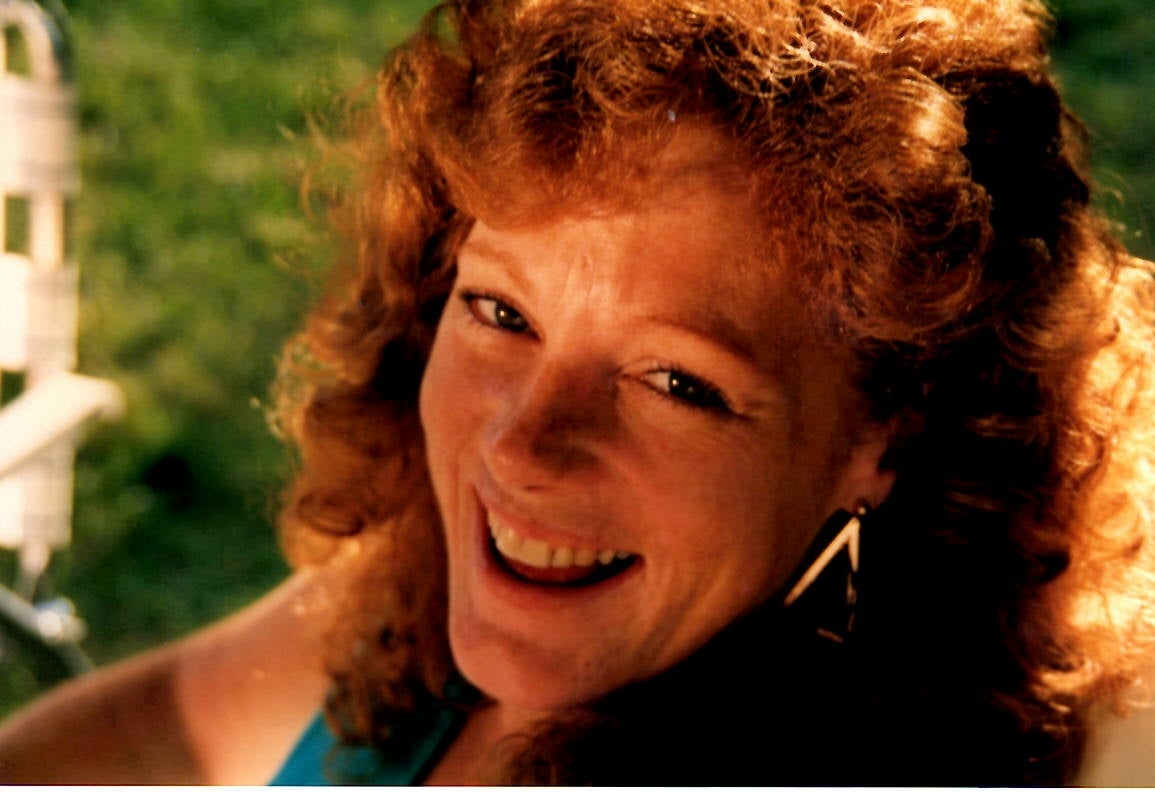 Nancy Jean Clark
1960 - 2022
Nancy Jean Clark Age 61 of Winston-Salem, NC passed away peacefully at home on Monday Aug 22,
2022. She was born in Hartford, CT on October 18, 1960. She was adopted shortly after birth by her
parents, Robert David Clark and Jean Ranne Clark of Wethersfield, CT. Nancy is a graduate of Corpus
Christi school in Wethersfield, CT and of South Catholic High School in Hartford CT where she received
honors and high honors achievements. She was recipient of the Presidential Physical Fitness Award. She
was a member of the swim team and while her brothers played hockey she was a figure skater. In 1991
Nancy graduated from St Francis Hospital School of Nursing in Hartford, CT earning RN licensure. It was
there at St Francis Hospital and Medical Center where she began her nursing career on the neurosurgical
floor. It's also where she met her husband, nicknamed Jake. Nancy also had a nickname; "Lucy". Her red
hair matched second to her fun-loving personality as depicted by Lucille Ball. Nancy's hearty laugh was
her trademark and if bottled it could have been sold for a fortune. Nancy moved on to homecare at
Vernon Visiting Nurse and Community Care VNCC, Vernon, CT. where she enjoyed spending more
quality time with her patients. She took on various roles, accepting a supervisory position and working
weekend/on-call, mostly caring for hospice patients before moving on to work in assisted living and
lastly at Connecticut Institute for the Blind dba Oak Hill where she cared for the disabled in a group
home setting. It was at that time she herself became disabled and was unable to continue. Quite
convincingly, she was approved to receive disability benefits. Nancy loved her entire family. She was
dubbed "Brownie Queen" having baked loads of cookies and brownies for everyone, including all of her
doctors. Prior to disability she enjoyed planting flowers in the yard, walking her dogs, baking, running in
the Manchester Road Race, making catnip toys for friends and reading Sue Henry books. She got her
boating license and she enjoyed taking her dogs on trips along the Connecticut River. She also got her
motorcycle license. She enjoyed many concerts, Red Sox games, Whalers hockey, Boston, New York City
and Hartford theatre and she had a passion for the ocean, having travelled to beaches of Florida, Rhode
Island, Aruba, Hawaii, Jamaica and Bahamas. She was a friend and defender of animals. She loved her
cat, Calico, of 20 years and her 4 dogs, Mack, Britz, Juneau and Harley. She was a supporter of PETA,
Defenders of Wildlife, Best Friends Animal Sanctuary and ASPCA. She once reported the workplace
response to ridding pigeons from a parking garage with the use of tar resulting in the institution being
cited. She took pride in her action and enjoyed telling the story. Her employer wasn't so impressed but
her gynecologist and longtime friend was Vice President and he understood. Nancy was predeceased by
her grandparents. Her grandmother, Angela, was her "guardian angel". She was also predeceased by her
uncle, John LaFontana of Manchester, CT, by her father, Robert Clark and by her biological father. She is
survived by her loving biological mother, Betty St John-Laviero of Bristol, CT, her adoptive mother of
Wethersfield, CT, brother James Clark of Colchester, CT, brother John Clark of Wethersfield, CT, brother
Kevin Clark of Cromwell, CT, sister, Carolyn Clark of Wethersfield, CT, four lovely half-sisters, two of
whom, similarly are nurses and animal lovers. She is survived by her aunt Ginny LaFontana of
Manchester, CT., cousins, Dave Hill, Patricia Hill, Betsy Moon who have routinely inquired of Nancy's
welfare; Dave LaFontana, Kathy LaFontana-Boronson and others not named but are loved just as deeply
and by her close lifelong friend Donna LoSchiavo of Rocky Hill, CT. She is also survived by many nieces,
nephews, brother and sister-in-laws and though not named individually, they have been very dear to her
heart and often in her thoughts. She has spoken of all in glowing terms. She is survived also by her loving
and caring mother-in-law, Katherine Alley of Winston-Salem, NC whom has provided the most immense
support. Nancy is lastly survived by this author, her caregiver, fiercely staunch advocate, one-time
husband of 11 years, a loyal friend of 31 years and her biggest fan, Joseph (Jake) Fortier of Winston-
Salem, NC. . Nancy, you accepted me as I was with all of my faults, with loving openness and without
judging, hence giving me the motivation and drive to work with passion and conquer all… to make you
proud. Your positivity, your smile and your hearty laughter throughout all that you endured was
radiating and uplifting and it was an inspiration to all of your doctors, caregivers and neighbors. It was
my absolute pleasure and my honor to care and advocate for you. Rest in peace my weary friend. Your
immense suffering and long, painful journey is over. Lastly, thank you for laughing at all of my stupid
jokes. I kept telling them just to hear that laugh. I will surely miss it.