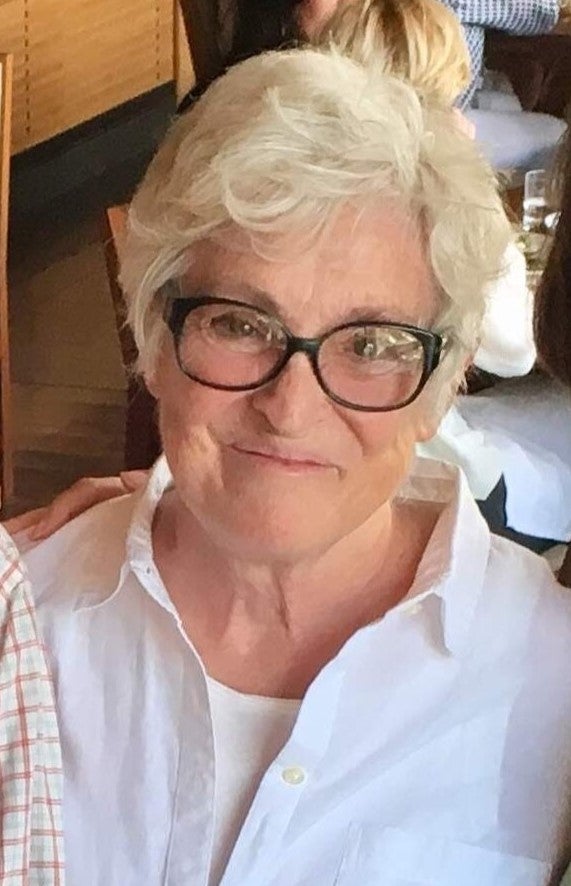 Leslie JoAnne Teeple Schenker
1945 - 2023
Leslie JoAnne Teeple Schenker was born December 4, 1945, in Tom Green, Texas, to Grace "Dolly" Teeple and Frank Elston Teeple, Jr. She passed away on August 12, 2023, in the company of her children in Winston-Salem, North Carolina. Leslie studied at Santa Clara University and the University of Southern California before leaving to do neurobiological research in Bern, Switzerland. At her first Swiss lab party, Leslie met Anton "Toni" Markus Schenker, who would soon become her husband. Toni and Leslie married in Bern on June 4, 1970. They had two children, Alex Michael Timothy Schenker (born 1978) and Max Michael Schenker (born 1982), who were both born in Zurich, Switzerland.
While Leslie and Toni stayed married through his death in 1995, Leslie and the two boys moved to Sierra Madre, California, in 1988 to be near her parents and siblings. Her calming, optimistic, and nurturing presence was a limitless resource for Max and Alex through every aspect of life's ups and downs, helping relieve anxiety and soothe their spirits. She also loved to take them on adventures, including countless camping trips to National Parks.
Leslie had a noble career as a neurobiologist, and she spent 35+ years working in the Mary Kennedy Lab at the California Institute of Technology in Pasadena. One of the projects she was most proud of was the studies that explored possible cures for Alzheimer's, where she led large teams of colleagues through this important work. Her esteemed research was published in countless journals and continues to form the basis of many studies being performed today. As a leader in neurobiology at a time when women were not well-represented in the sciences, she was a role model for career-minded girls — including her niece, whom she brought to the lab on "Take Your Daughter to Work" days.
Leslie was a significant contributor to NAMI (National Alliance on Mental Illness), the Sierra Club, National Public Radio, the Audobon Society, and countless others. She was also a proud supporter of the arts and could often be found with her nose in a mystery book or puzzling a Sodoku. Leslie loved birds and had countless bird feeders around her home, which also invited chipmunks, squirrels, and countless other animal companions. She loved to cook, had nearly every Gourmet magazine ever released, and poured her love into her food just as she did her dinner guests.
Everyone loved and admired her energy, optimism, and loving spirit. Leslie is survived by her two sons, one daughter-in-law, two sisters, and one brother.
No service is planned during this difficult time, but we hope to host an interment for close family and friends in California next Spring. Donations may be made to NAMI, the National Alliance on Mental Illness.
Leslie, you will always be in our hearts, and we will never forget you. We know you are watching and smiling down on us every day.