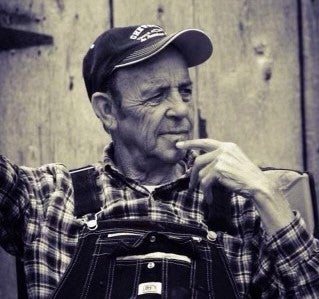 Kenneth Edward Smith
1941 - 2021
Kenneth Edward Smith, 80, died November 6, 2021 at Forsyth Medical Center.
A Memorial Service will be 2:00PM Saturday, November 13, 2021 at Elk Knob Baptist Church in Todd, NC. The family will receive friends at the church beginning at 1:00PM.
Kenneth was born May 7, 1941, in Wilkes County, NC to the late Ocie Ovelle Milam Smith and Eugene Andrew Smith. In addition to his parents, he is predeceased by sisters, Ella Mae Smith, and Barbara Smith Allen; brothers, Greer Sams, and Eddie Meadows, Jr., and grandson, Kenneth Gene Smith.
Survivors include his wife, Gail Main Smith; daughters, Pam Keeney (Mark-deceased), Donna Bayne (Ed-deceased), and Crystal Richardson; sons, Kenny Smith (Shirl), Thomas Trivette (Lynn), and Glenn Trivette (Lynne); sister, Kathleen Bailey; brother, Ted Meadows; granddaughters, Paris Green (Zane), Abigail Richardson, Lauren Trivette, and honorary granddaughter Rosalee Potter; grandsons, Andy Davis, Keith Smith (Jessica), LJ Thurman (Brandy), Jesse Thurman (Jessica), Justin Kelly Smith, Edward Hamby, James Main (Angela), Justin Matthews (Sarah), Dean Smith (Kristy), and Jason Bayne; special nephew, Richard Allen; 9 great-granddaughters, 5 great-grandsons, and numerous others who called him grandpa.
Kenneth loved driving a truck, which he did for over 44 years. He retired from Commscope in Catawba County, NC. He enjoyed racing, golf, fishing and spending time in Pottertown, NC. He enjoyed spending time with family and friends at the old house. He loved his church family.
He was so loved by his family.