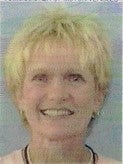 Kathryn Elizabeth Sink
1950 - 2022
Kathryn (Kathy) Elizabeth Sink, 72, went to be with her lord on December 15, 2022.
She is preceded in death by her parents, Brooks Gray Sink and Ruth (Pat) Watkins. Surviving are two sisters: Vickey Brittain
(Don) and Debi Denning (Jeff); two nephews, one niece and one fur child.
Kathy retired from RJ Reynolds in 2004 after being a loyal and dedicated employee there for over 30 years. Kathy's biggest attribute was
her tremendous generosity. She lived a happy, fulfilled life and was an exceptional pet parent due to her
incredible love of animals. Her remarkable achievements were numerous and amazing. She had a talent
for problem solving and fixing things. As recent as this past summer, all on her own, she built and
installed a gazebo in her backyard. She loved "piddling" around her house especially in what she called
her "hardware store" basement. When she wasn't building and fixing things, she was cooking and/or
baking. She dearly loved her family, her pets, her friends and her neighbors and would do most anything
for anybody. She was a naturally friendly and giving person. Kathy is already greatly missed and
immensely mourned, and will forever hold a place in the heart of anyone who knew her.
~Yesterday is History. Tomorrow is a Mystery. Today is a Gift…that's why we call it The Present.