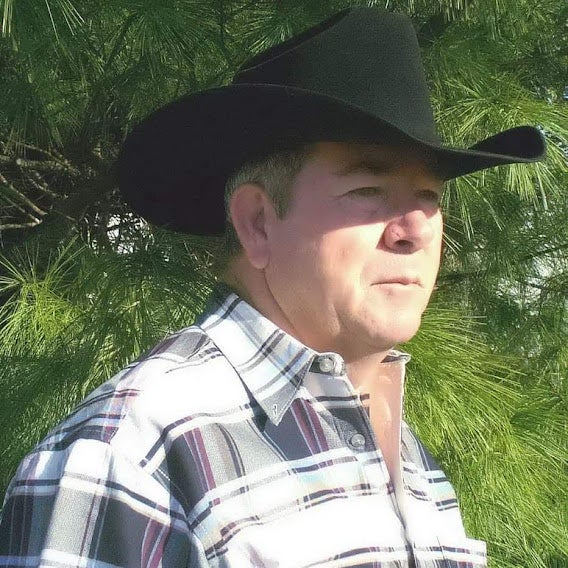 Johnnie Forest Fanning
1949 - 2023
Johnnie Forest Fanning 1949-2023
Johnnie "Bronc" Forest Fanning, 74 passed away peacefully on March 27, 2023, at his home in East
Bend, NC with his significant other, Sheilla Boyd by his side. He fought a long and courageous battle with
cancer but never lost his humility or sense of humor during that time.
Bronc was a professional cowboy all his life competing in rodeos and ropings. He coached and mentored
many past, present, and future champion ropers during their youth. He taught them to believe in
themselves and to be winners in and out of the arena. He loved to cook and smoke meat for his friends
and family. He was the creator, publisher, and editor of "The Roping Pen" newspaper which was later
sold and became a monthly magazine. He continued to write his column, "In the Box" for the magazine
for several years even after he no longer published it himself. He had a major influence on the growth of
the sport of team roping east of the Mississippi.
He also braided nylon reins and headstalls, used by ropers everywhere, with some still in use after 30
years. His original design of a cabled barrel racing rein, known as "Bronc's Cable Reins," are being used
by many barrel racers and mounted shooters all over the country.
He is survived by his significant other of 19 years, Sheilla Boyd, of the home. He is also survived by
siblings Janie Tolson and husband, Jim, Joe Fanning, Mike Fanning and wife, Karen and brother-in-law,
Ronald Hopkins all of Oklahoma. He is also survived by a son, John Singer and wife Kali, daughters,
Becky Taylor and Patty Fanning and wife, Tonya. Also surviving, grandchildren, C.J. Kendrick and
husband, Ryan, JD, Matthew, Molly and Will Singer all of Oklahoma, numerous nieces, nephews and
many close friends.
He was preceded in death by his parents, Jim and Marie Fanning, siblings, Gwen Wacker, Jimmy Fanning,
Billy Fanning, Donna Little and Patty Hopkins, and brother-in-law, Jim Little.
In Bronc's words, he lived life on his own terms which was very important to him, and he made many
really good friends along the way.
Sheilla and his family wish to offer many thanks to Bronc's oncology physician, Dr. Timothy Collins, his
nurse Crystal and the rest of his staff, Novant Forsyth Medical Center Oncology floor staff, Mountain
Valley Hospice, Yadkin Nursing Facility and Yadkin County's Community Paramedic Program who all
assisted in his care during the time of his illness and his latter days.
A celebration of his life will be held at a later date.
Memorials may be made to NC High School Rodeo Association, Bronc Fanning Scholarship donation, 215
Button Branch Lane LaGrange, NC 28551 or a charity of the donor's choice.