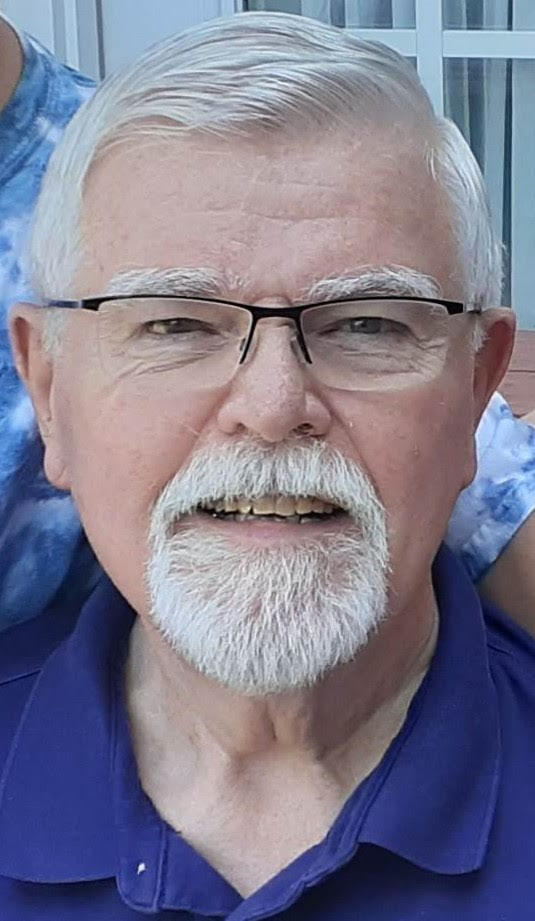 John Henry Parmenter III
1942 - 2023
John Henry Parmenter III, 81, of Winston Salem, NC died April 4, 2023. Born in Attleboro, MA
on Feb 21, 1942, he was the son of Raymond K. and Rose Guild Parmenter. He is survived by
his loving wife Patricia of 57 years, daughter Kristine, sons, John and Patrick , and
grandchildren Gabrielle, Jonathan, Noah, Ellery, Leo, Madeline, Charlotte, and James. John
was predeceased by his brothers Raymond and Charles and a sister Jane.
John was raised by his aunt, Anne C. Meyer, of Beverly, MA. As a youth, he spent many
summers, as a camper and later as a counselor, at Camp Wonalancet, Eaton Center, N.H. In
1964, John graduated from Nasson College of Springvale, ME, with a B.A. in Business
Administration. He began his work career at St.Paul Life Insurance in Boston, MA and later IBM
in Kingston, N.Y. From 1967-1992, John worked in several capacities, as a programmer and
later teaching programming. Following his IBM retirement, John taught computer skills at the
Achievement School and Rex Hospital of Raleigh, N.C.
During his life, John enjoyed the mountains, fishing, hunting, hiking, and especially family
camping which inspired his children for adventures of their own. As a teen, John was inspired
by a local seminary student, to learn about shortwave and ham radio. As a young father, he
earned his 'Extra class license' in 'Morse Code'. Many radio contacts around the world were
made, and lifelong friends were gained from his radio club. His sons remember the excitement
of attending 'HamFests' for equipment and enjoying backyard baseball tossing. His wife
remembers the multiple antennas of colorful wire in the backyard, and his daughter remembers
his love for the Red Socks. John played the electric guitar in high school and acoustic guitar in
college, during the folk era. He listened to all folk, country, bluegrass and dulcimer music and
had a substantial collection of many artists. John also enjoyed wood carving, especially birds
and birdwatching. During the 1950s he listened to many radio programs and later collected
reproduced recordings.
A private memorial service will take place at a later date.