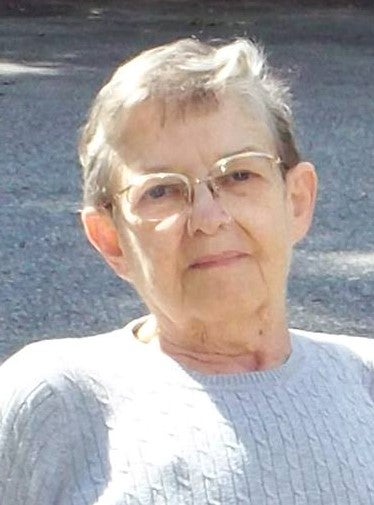 Joan Collson Swan
1939 - 2022
Joan Collson Swan, 83, from Lexington, NC, passed away on July 19 at Salemtowne Retirement
Community where she had resided for the last year with her loving husband Fred Swan.
Joan was born on February 22, 1939 to Earl and Marjorie Collson in Elmira, New York. After high school,
she received her Bachelor's Degree in Nursing from Plattsburg University in New York. She spent many
years caring for others, but she considered her greatest calling to be a loving wife and mother.
Joan was predeceased by her parents, and her sister, Judith Emerson of California. Joan is survived by
her husband of 60 years, Fred Swan, sons Mike (Linda) Swan of Jamestown, NC, Mark (Edwinna) Swan of
Madison, NC, and Rod (Keri) Swan of Wake Forest, NC. She also enjoyed time with her 15 Grandchildren
and 3 Great Grandchildren. She is also survived by her brother, Rod Collson of NY and sister Terry Bettis
of AZ. She shared a lifelong friendship with her cousin Ann (Tom) Johnson of NJ.
The family wishes to thank all of the friends, from the Unitarian Universalists, Team members from
Salemtowne, and Trellis Supportive Care for their love and support during this time.
Memorial Service will be held at a later date.