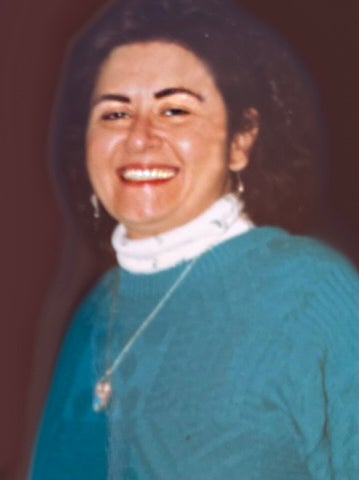 Jeanette Louise Tarr
1951 - 2022
"Jeannie"
Winston-Salem, North Carolina
June 28, 1951 – June 23, 2022
To all who knew Jeannie, she was unforgettable! Funny, smart, silly, and stubborn she lived life on her terms. Sadly, after years of declining health, she passed away in her home from diabetic complications and cardiac arrest on June 23, 2022— five days short of her 71st birthday.
Jeanette was born on June 28, 1951, in Spokane, Washington to Joseph Tarr Jr. and Julia M. Lovasz Tarr. Courtesy of the steel industry the family relocated to New Matamoras, Ohio in 1957, transferred to Malvern, Pennsylvania in 1965 and settled in Durham, North Carolina in 1966 where she graduated from Northern High School in 1969.
Jeannie earned her undergraduate and graduate degrees from Appalachian State University (ASU) and was a member of Beta Beta Beta Biology Honor Society. She graduated with a Bachelor of Science in Biology and minor in Jr College Education in 1973, Master of Arts in Biology in 1975 and Specialist in Science in 1981. A student in ASU's first-ever "Field Biology of the Continental U.S.A." course, Jeannie made several cross-country trips managing the logistics of camp set-up and cooking. Her love of education and biology found it's home in Boone, North Carolina after graduation where she remained at ASU overseeing the Freshman Biology labs. Jeannie furthered her career at Francis Marion College in Florence, South Carolina, but returned to North Carolina for a final career move where she taught Biology at Forsyth Tech Community College and retired in Winston Salem, North Carolina.
It is abundantly clear to Jeannie's many friends and family that she loved her time at ASU. Her involvement in the cross-country field courses and the Highland Biology Club were highlights. Jeannie was especially thrilled in planning and participating in the annual camping trips – Joyce Kilmer Memorial Forest in the fall and Okefenokee Swamp in the spring. A conversation with her old college buddies always included a "…hey do you remember 'where you were' or 'what you were doing' x-amount of years ago?" She, clearly, was referring to an especially memorable event that occurred on one of the camping or cross-country trips.
Friends are well aware of how she loved to reminisce, usually setting in motion a series of good belly laughs while recalling memories that most certainly involved some fun event that quite possibly involved a little bit of rowdiness. Other times, her recollections were simply heartfelt and sentimental, exposing her kind heart and love for the science of biology.
Jeannie found her way into many hearts through many titles. To some she was a biology professor or teacher extraordinaire, to others a mentor, great friend, devoted daughter, or an independent take-charge sister. She was even known as the girl with great hair and for her long braids. And to a handful she was a Swisher's Sweets with Tips cigar smoking, super fun aunt. Some may say she was gruff, bossy and sassy, but to those who truly knew her and pushed past the veneer found a true gem. Jeannie loved fiercely and loyally. She will be missed by all who loved her.
Parents Joseph and Julia, and brother Joseph Tarr III predeceased Jeanette as well as close friends, Linda Carden and John Brown. She is survived by sisters Barbara Notari of Midlothian, Texas; Patty Poole and husband Danny Ogg of Houston, Texas; sister-in-law Fay Tarr of Winston Salem, North Carolina; Florida cousins; and a fan club and nieces (Malisa Baumgard and Michelle Chudy) and nephews (Joe and Bill Tarr, and Matthew and Eric Notari) who she loved and entertained down to the great level. Jeannie also leaves behind her extended family of the long-term friends Richard Henson, Jane Sutton, Jim Sprinkle, Noah Henley, Tom Long, Zenda Welch Rushing, and Chip and Betty Euliss.
To honor Jeannie's wishes a private ceremony will be held in Boone, North Carolina by her extended ASU family. In lieu of flowers, contributions may be given to Redemption Ranch to help free and restore boys and girls from human trafficking. Please send your contributions to OpenDoor Church—Redemption Ranch, PO Box 3775, Burleson, TX 76097 or text "LIBERATED" to 77977.