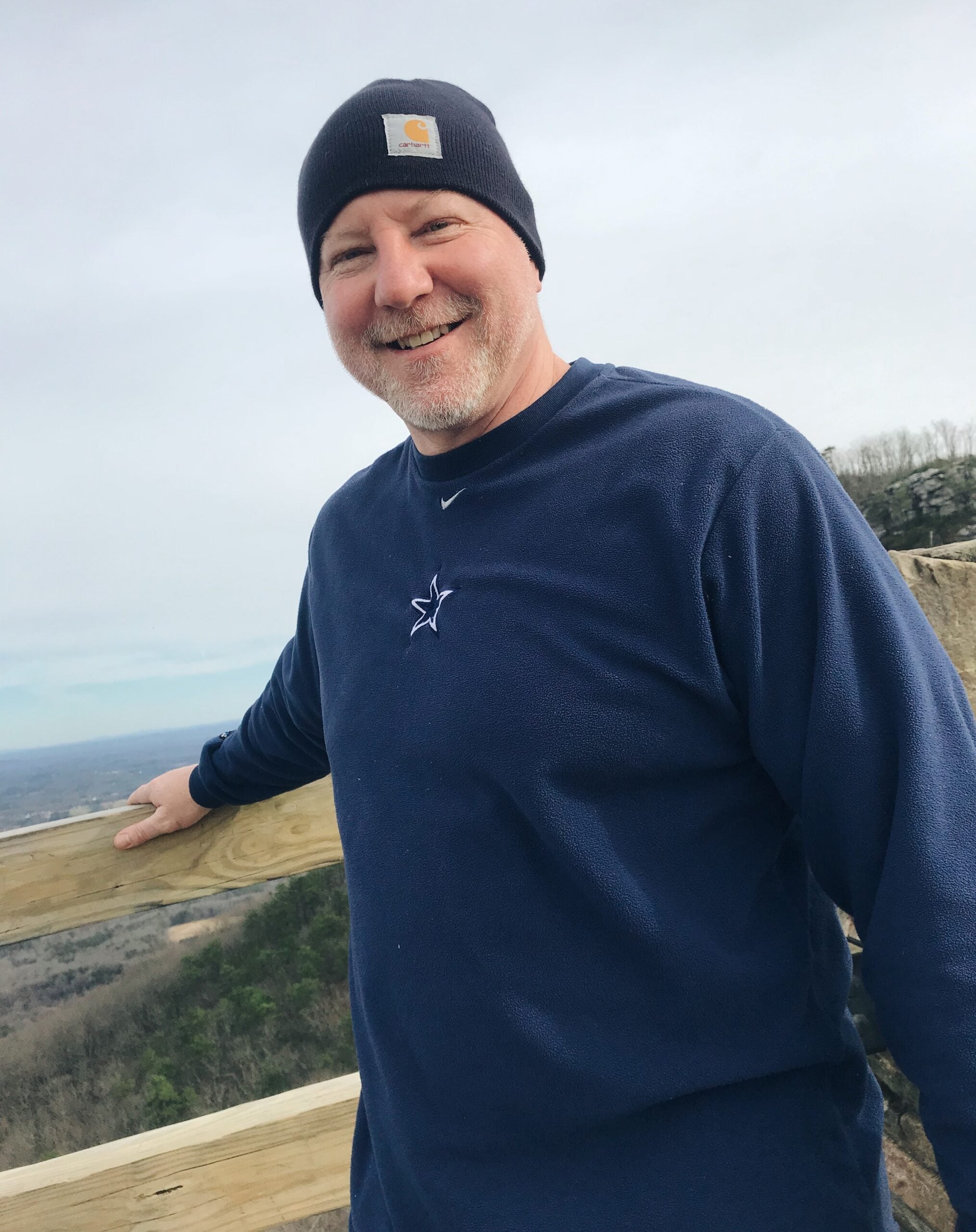 James Joseph McCarthy
1965 - 2021
James "Jim" Joseph McCarthy was a caring husband, father, grandfather, son, brother, and friend. He passed away on December 23, 2021 at the age of 56, surrounded by loved ones.
He was born on May 26, 1965 in Monticello, Iowa. Growing up in the town of Onslow Iowa, Jim graduated from Midland High School in 1983, where he was a member of the football and wrestling team. After graduating high school, he ventured out to begin his successful career in the manufacturing business.
Jim lived in multiple states before settling down in North Carolina. There, he met his wife and continued to grow his family. He attended High Point University where he received his Bachelors in Business Administration. Jim most recently worked as the Plant Director at Gerresheimer in Morganton, NC.
Jim enjoyed spending time with his family and loved being outdoors. He spent almost every weekend discovering new trails to ride his bike on, walking the dogs with his daughters, and taking his family out to eat at their favorite restaurants. In his free time he would be at the golf course, go to the movies, and ride his Harley. Jim loved to travel and see new things. Every year he tried to take his family on vacation. His favorite places to visit were the beach and mountains where he spent time admiring nature and creating great memories that his family will cherish forever.
Jim's outgoing personality and funny sense of humor touched everyone around him. He is survived by his wife, Bridget Ellison McCarthy of Sanford, NC; children, Zuri (Aurelio) McCarthy, Aniya Ellison, and Makayla Ellison of Winston Salem, NC; a grandson, Zyin Gonzalez McCarthy of Winston Salem, NC; parents, Loras and Najette MCarthy of Onslow, IA; sisters, Cindy McCarthy of Cedar Rapids, IA and Angie (David) Gloeckner of Springville IA; two nieces, Rachel Gloeckner and Katelyn Gloeckner; a nephew, Grant Gloeckner of Springville, IA; and a host of other relatives and friends.
A quote Jim liked to live by was "Every day is a good day, just some days are better than others."