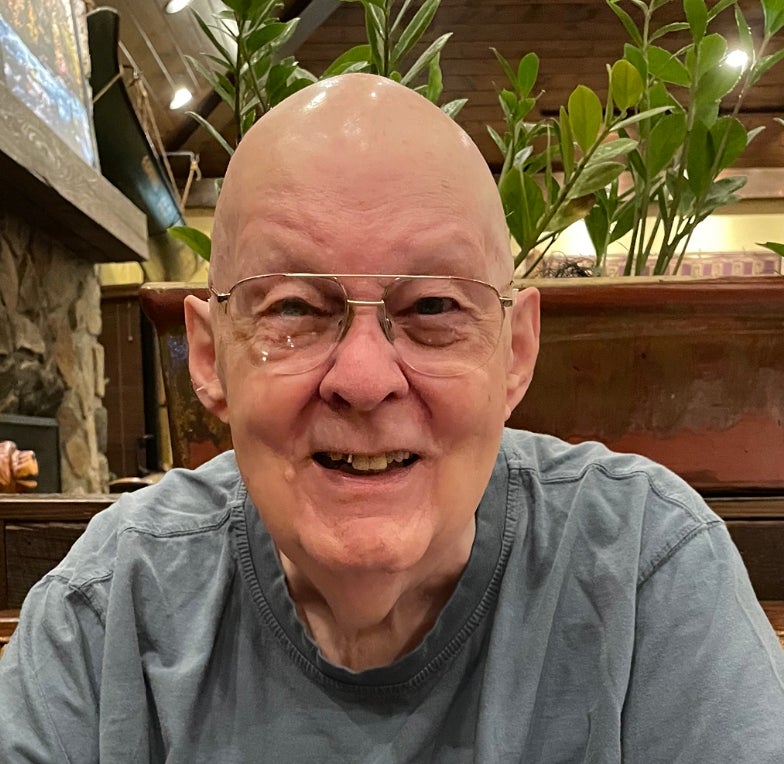 James Donald Williams
1932 - 2023
James Donald Williams, age 91, of Winston Salem, NC passed away on September 12, 2023. He was born June 13, 1932 in Asheville, NC. Don was a beloved husband, father, grandfather, and friend.
Don is survived by his loving wife, Patricia Blackburn Williams, of Winston Salem, NC who he was married to for 62 years; his daughter, Pamela Ann Williams, of Raleigh, NC; his son, James Donald Williams Jr., of Clemmons, NC; his grandson, Jeffrey McDaniel Williams, of Raleigh, NC; his granddaughter, Helen Anne Williams, of Asheville, NC; his grandson, Logan McDaniel Williams, of Boone, NC along with many nieces, nephews and cousins.
Don was preceded in death by his father, James McDaniel Williams; his mother, Beulah Pearson Williams; and his brother, Ralph Pearson Williams.
Don grew up in Asheville and attended Lee Edwards High School. He went on to earn a Bachelors degree in Business Administration from UNC Chapel Hill.
Throughout his time in Western NC, Don held various notable positions. He was a Certified Public Accountant and the owner of J. Donald Williams, PA. He served as Treasurer & CFO of Velvet Ridge Greenhouses, President of Scarborough Fair in Charlotte, and CFO of Raleigh Design Associates LLC. Don was the Founder & Chairman of the Thoms Hospital Foundation Board and Chairman & Treasurer of the Thoms Hospital Board. He was a Charter Board Member of Green Tree Nursing Home and Treasurer of the Asheville Chamber of Commerce. Don also served as a Board Member of the WNC Air Pollution Control Board and was a member of the Asheville-Buncombe Water Authority. He actively participated in the Salvation Army Board & Building Fund Committee as well as the United Way Budget & Solicitation Committee. Don was the President of the Asheville Chapter of the NC Association of CPA's and was nominated for Small Business Leader of the Year. He served as the Chairman of the School Finance Study Commission and as President of the Sertoma Club.
Don was engaged in various other community organizations, including the School Advisory Council and Citizens for Better Schools. He was an active supporter of the United Way of Asheville & Buncombe County and served on the Asheville Charter Study Commission.
Throughout his life, Don enjoyed volunteering, community service, golf, camping, boating, fishing, waterskiing and was huge fan of UNC sports. He was a member of Weaverville United Methodist Church and was the finance chairman of the administrative board.
A Celebration of Life Service honoring Don's life will be held on Saturday, September 23rd, at 3:00 pm at New Day Community Church, located at 1111 Lewisville Clemmons Rd., Lewisville, NC 27023.
In lieu of flowers, the family kindly requests contributions
to be made to the Children's Home Society of NC.
Donations can be sent to P.O. Box 14608, Greensboro, NC 27415.