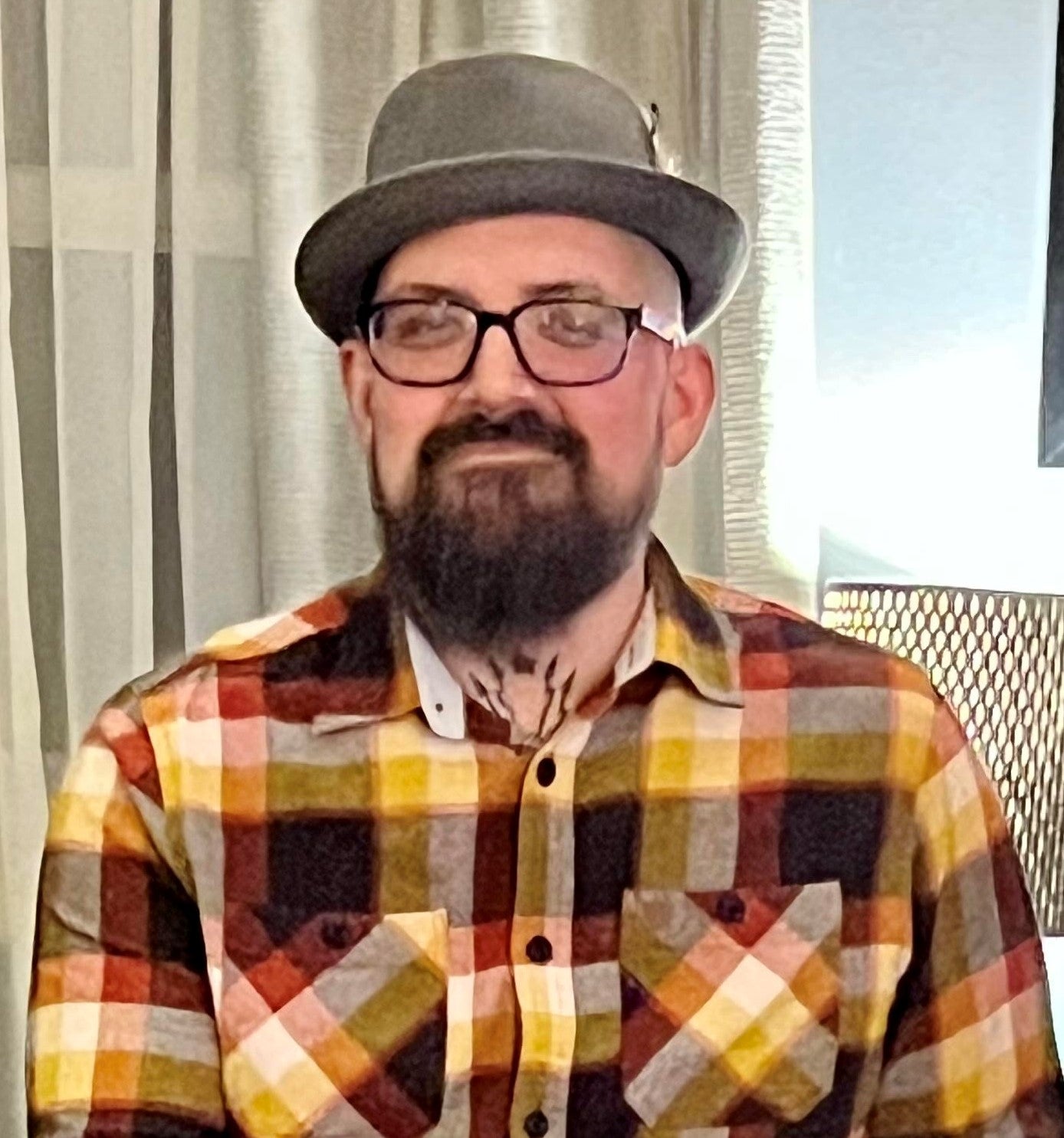 We are devastated to announce the passing of Ian "Surly"
Bredice , 40 of Winston-Salem, NC. Ian left us on July 9, 2023
after a valiant battle against colorectal cancer. Ian was a gentle
soul and the kindest human being on the planet, he was
someone who never met a stranger. Ian was an amazing artist
with a zest for life, had an unending optimism and was a ray of
sunshine and inspiration to everyone that knew him. The
beloved only son of his mother Sherri Bredice Lang, he was
born in Marshall, Michigan on October 19, 1982. He attended and
graduated Harper Creek High School and went on to study art at
Albion College. He graduated with a Bachelors degree in Art
History/Studio Art in May of 2005.. The biggest passion in his life
besides family and friends was a career in art and a love for
music and he was an avid supporter of both. Ian also rescued
numerous special needs animals. Ian was preceded in death by
his Dad, Kirk Douglas Lang, his maternal grandfather Robert
Bredice and his paternal grandmother Mary Leahy. He was
married to Kelsey Stamper on October 31st, 2013 until December
2022, but still loved and remained best friends with her. He is
also mourned by his father Michael (Bonnie) Leahy, his brothers
Kade(Michelle) Lang, Kipp( Alicia) Lang, his grandmother
Sharon Bredice, the Stamper family ( Donna,Thad)many cousins,
aunts and uncles, nieces and nephews. Ian had a community of
friends that is just too large to list, (you all know who you are.).
A celebration of life will be held on Thursday, July 13th at the
Millennium Center in downtown Winston-Salem
from 6pm-9pm
. A celebration of life will be held in Michigan for friends and
family at a later TBD date.