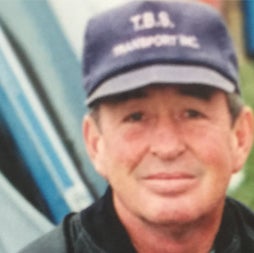 Horace Timothy Canard
1951 - 2021
Horace "Tim" Canard, 70, died February 10, 2021. Tim was preceded in death by his parents, Dorothy Jane Donahue and Junior Canard. Those left to cherish his memory include his wife of 53 years, Barbara Anne Canard of Winston-Salem; daughters, Cathy Wolfrey and husband Gary Wolfrey, Jr. of Manassas, VA and Tammy Lockhart and husband Brian Lockhart of Kernersville; grandchildren, Brittany Lockhart and Brian "Timothy" Lockhart; great-grandchildren, Skyler Lockhart and Sienna Bristow; sister, Sherry Kelley and husband Bill Kelley; brother, Deryl Donahue; niece, Amanda Kelley; nephews, Scott Kelley and Conner Donahue.
In Tim's younger years, he loved playing with Hot Rod cars with his best friend, Doug Ryder. From there, Tim went into business for himself building engines for all the locals. Later in life, Tim had a passion for racing cars every weekend at the racetracks. Once he retired, he found a love for building and fixing up tractors and selling them. He was always a hard worker, loved his family and could never have enough dogs. He truly loved animals. He will be greatly missed by those that loved him.
A Celebration of Life will be held April 24, 2021 at the residence. In lieu of flowers, please make donations to Kate B. Reynolds Hospice Home, 101 Hospice Lane, Winston-Salem, NC 27103.