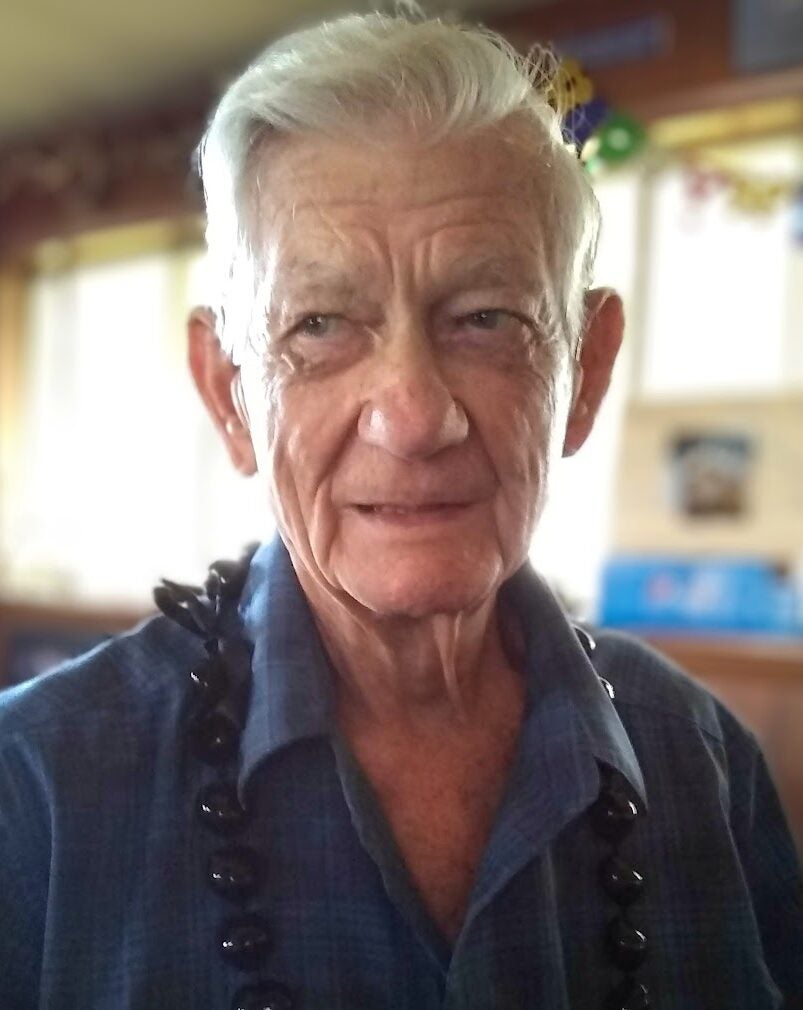 Homer "Dillon" Cross
1928 - 2022
On September 21, 2022 Homer "Dillon" Cross was welcomed to Heaven as he left his earthly home. He was 93.
Born during the Great Depression on an oil lease in West Texas, he was the son of a diligent hardworking oil drilling supervisor, Homer, and a caring dutiful mother, Shirley.  With a modest but firm foundation at his feet, he rose to a life of extraordinary accomplishment.
After graduation from Wichita Falls High School, Dillon followed in his father and grandfather's footsteps as an oil field worker. After sustaining near-life threatening injuries from a line-drill accident, he vowed to take a different path. He was quickly accepted at Midwestern State University where he pursued an education major, with a minor in mathematics.  He supplemented his college by working as a soda-jerk and night manager at the local drugstore. In 1951, he was drafted by the US Army to serve in the Korean War. Based on his high math aptitude skills test, the local Army recruitment office helped Dillon obtain a temporary education deferment with the promise he could attend Officers School.  On orders of the deferment, he transferred his credits to the University of Oklahoma and entered the service in the spring of 1953.
While the Korean War ended during his basic training, Dillon completed his 2-year active-duty service commitment at Fort Sheridan in Illinois and rose to the rank of Corporal. There he led a small battalion for the Supply and Inventory division, serving the regional induction and training center supporting several thousand soldiers in training and transit. After successfully separating from his military service with honor, he completed his bachelor's degree in Business Management and Finance with a new vision to enter the private sector workforce.
In 1955, on the urging of his Texas childhood friend, Ben Flippin, Dillon moved to Las Vegas, Nevada.  When he was unable to find work in business or finance, Ben urged him to apply for an entry-level job as a house player at a downtown casino.  It paid $5 a day.  During his short time as a 'shill' he learned the flow of the casino and observed how each segment of the pit worked together.  In an off-chance elevator conversation with a manager, Dillon suggested a new way to operate the pit floor tables for better continuity with the casino cage. His idea was implemented, and he was moved to work directly in the casino cage as a cashier. Over the course of 50+ years in the gaming industry, Dillon rose to executive management in Las Vegas and was a key figure in various casino cage operations as both a manager and later a consultant.  He was often called on as a subject matter expert in high visibility casino audits and was well regarded in the gaming industry for his high ethics and innovative ideas for casino cage management. Later, he would be a key consultant advising on the design, flow and operations of numerous Native American gaming operations.
Dillon served as a Board Member to the Optimist Society of Las Vegas, and helped build two Boys Shelters in Las Vegas, NV.  He was a licensed Realtor in Nevada and a small business owner of Cross Escrow and Trust Deed Co. in Las Vegas, Nevada with his wife, Norma.  In Dillon's later life, he worked as a Treasurer with various non-profits and HOA's where he owned properties, and as a volunteer for a food-service program in Missouri.
Dillon Cross is preceded in death by his parents, Homer and Shirley (Meaders) Cross of Texas, his brother Jack and sister-in-law Doris (Arbuckle) Cross of Texas, his treasured cousins Billie Ruth (Meaders) and J.H. "Jack" Haley of Texas and his constant companion and beloved wife of 40 years, Norma (Forsyth) Cross.  He is survived by a family who loved him without limits: daughters, Dr. Karen Cross of North Carolina (Steve Scroggin), and Cheryl Cross of Hawaii, stepdaughter, Kathie Filmore (Ken) and stepson Ralph Hunt (Jamie) of Missouri, his grandchildren, Isabel Scroggin, Steffen Cross-Cohen, Nicole Krusemark (Scott), Joey Lynn Sprenkle, Jeffrey Scroggin (Benna Gottfried) of Oregon and their daughter, Sarah Scroggin-Dulani (Jeetander) of Virginia, and Deborah Scroggin of Oregon. He doted on his great-grandchildren, Jonathan Sprenkle and Dakoata Higginbotham. Other surviving family members include nephew David Benton Cross (Karen) of Texas, niece Nancy Cross of Perth, Australia, cousins Jeanne (Meaders-Flippen) Livingston and Lisa Flippen-Britten (Vince) and their children and grandchildren of Texas.
In lieu of flowers, the family requests donations be made to a non-profit of your choice, or to the Second Harvest Food Bank of Northwest North Carolina.  Arrangements pending a private interment.