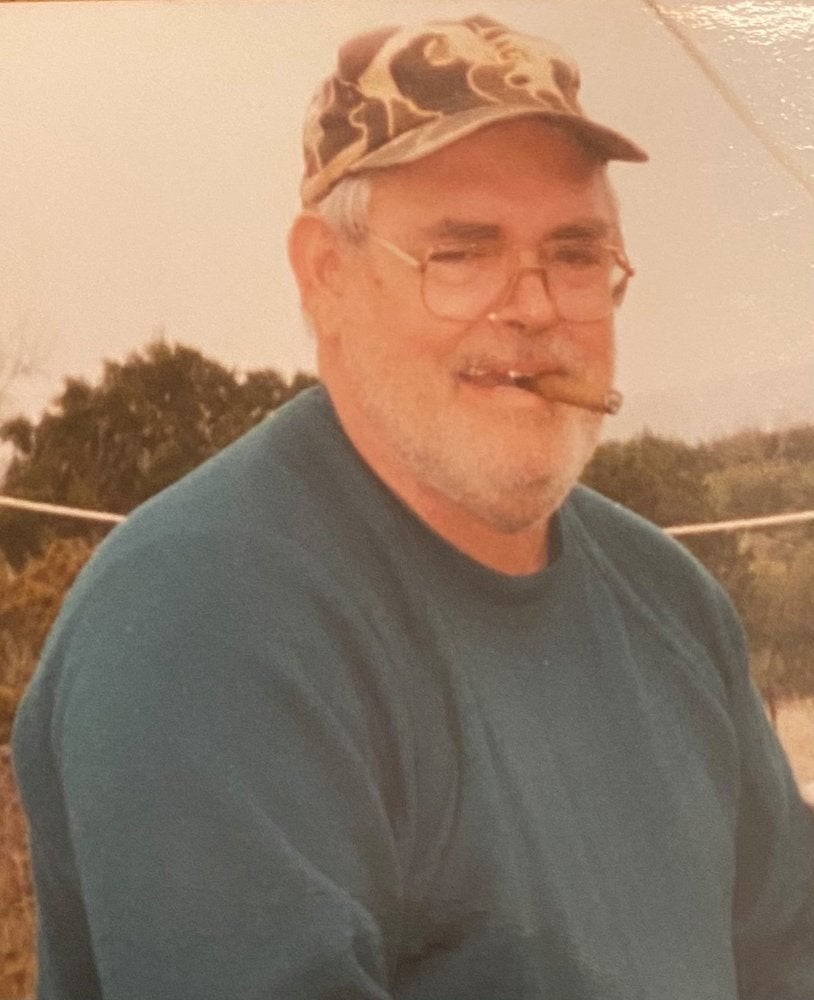 Henry Thompson Kelley
1939 - 2021
Henry "Tommy" Thompson Kelley, 82, passed away peacefully on April 27, 2021 in Winston-Salem, North Carolina, surrounded by family and loved ones.
Henry was born in Marion, Arkansas in 1939, to Alfred and Mildred Kelley, though he lived in Houston, Texas for the majority of his life. He was a veteran of the United States Air Force and retired from his career at SGS Control Services in 2004.
Henry loved John Wayne and his demeanor very often reflected that. But his admittedly gruff exterior, and matching low, gravelly voice, belied a caring nature and dynamic personality. In addition to being an avid reader, particularly partial to the Western genre, Henry was himself a master storyteller. He could stand there, a cigar perpetually hanging from his lips, holding a room captive as he spun tales of hunting and fishing, two things he loved dearly, that were as adventurous as the gleam in his eye. Henry is survived by a large and loving family, including his wife of nearly 55 years, Mary Ann Kelley, his brother, Stephen Kelley and spouse Claire, his sister, Donna Garnhum, his daughter, Wendy Kelley and spouse Tim Ruh, his sons, Mike Williams, Allen Hinkley and spouse Ann, Keith Kelley, James Kelley and spouse Tara, and Jay Kelley and spouse Ressa. He also leaves behind several grandchildren, Dustin Williams and spouse Brandy, Lacey Williams, Zach Hinkley, Sara Faro and spouse Mike, Tabitha McNulty and spouse Kelly, Stephanie Renard LoTurco and spouse Steven, Ryan Renard and spouse Tracey, Andrew Ruh and spouse Natalie, Leah Ruh Daily and spouse Logan, Kourtney Kelley, Chelsee Gonzalez Reese, Destene Gonzalez and spouse Johnna, Karina Kelley, Christopher Kelley, Morgan Hayes and spouse Stephen, Katie Roberts and spouse Jake, Brandon Kelley and spouse Courtney, Devin Reed, TJ Kelley, Alyssa Kelley, and Athena Harms and spouse Jeff. Also left in Henry's wake are his 22 great-grandchildren and numerous nieces, nephews, family members, friends, and other loved ones.
Above all else, Henry will be remembered as a good man who took great pride in caring for his family, his friends, and anyone else lucky enough to be loved by him. He is gone too soon and will be dearly missed.