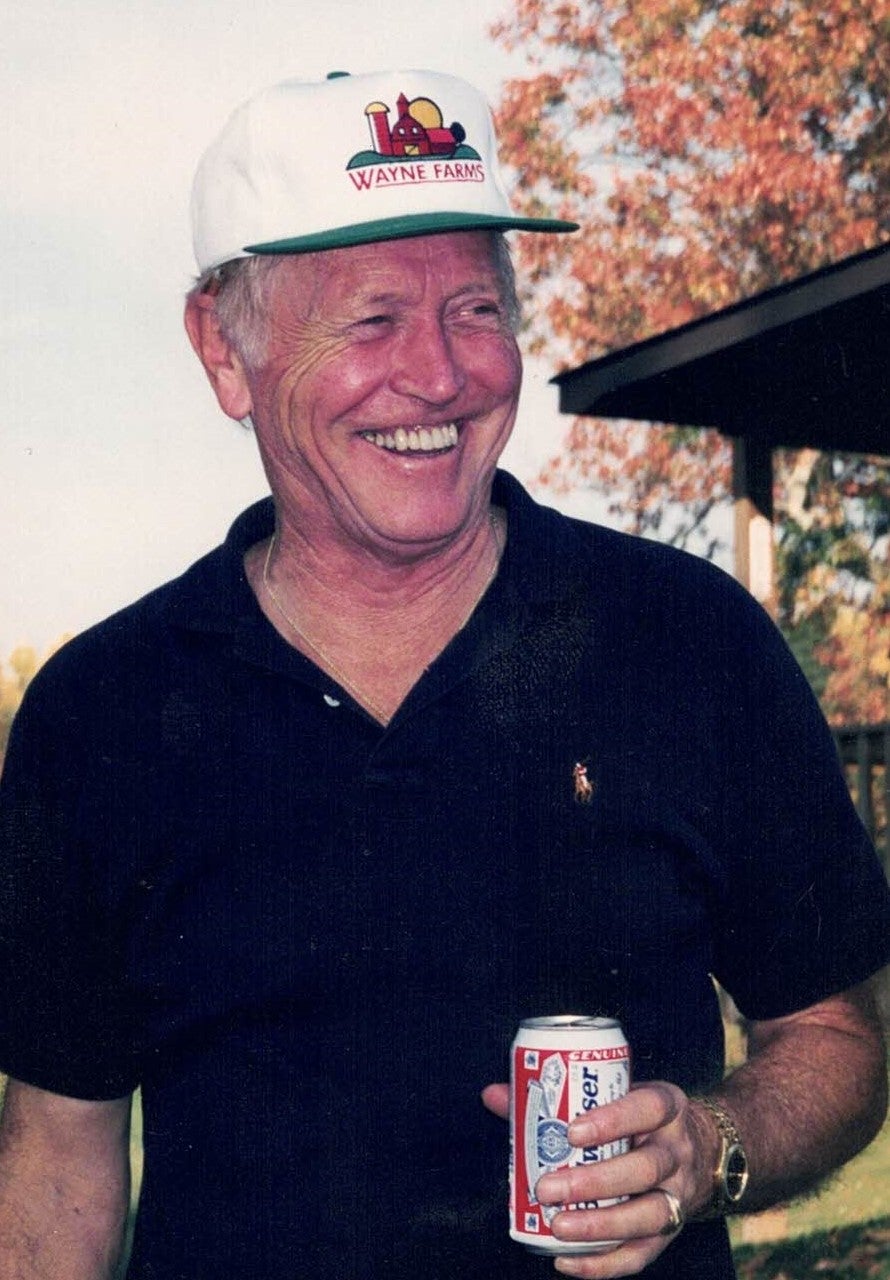 Gerald Alexander Talley
1935 - 2023
Gerald Alexander Talley, 88, passed away on June 23, 2023, surrounded by his loving family. He was
preceded in death by a sister, Marion Clodfelter and six brothers, Charles, Edward, Robert, Dale, Daniel
and Donald.
Jerry was born on March 23, 1935 in High Point, NC, son of Robert and Rena Talley. He graduated from
Glenn High School and attended High Point College earning a CLU in Finance. He completed two tours of
duty with the U.S. Army, completed both parts of his LUTC and then worked in the Insurance business
for 61 years.
In 1997 he married the love of his life, Carole and they built their dream home in Mocksville, NC. Jerry
loved spending time outdoors, whether he was golfing, mowing his acres of lawn, working in the garden
or keeping his bees. There was nothing he loved more, however, than his family. In addition to his wife,
Carole, Jerry is survived by his sister, Nan Swaim, and his children: Cindy Brown (Marshall), Scott
Mathews (Bobbi), Angie Masters, and Kimberly Jones (Paul). He absolutely adored each of his
grandchildren: Elizabeth Sutika (Brad), Wesley Brown (Lauren), Brittney Bridges, Amanda Bridges,
Meagan Mathews, Nicholas Jones, Shayla Jones and Sarah Castevens. He has nine beautiful great-
grandchildren and was preceded in death by great grandchild, Collins Brown. Jerry loved his monthly
"Uncle Gerb" breakfast club with special nephews, Ted, Larry, Ronnie, Joe and Doug (deceased).
Jerry was a life time member of the Elks Club and joined the Knights of Columbus and Holy Family
Church. There will be a Christian Mass at 11 a.m., Friday, June 30, 2023 at Holy Family Catholic Church,
4820 Kinnamon Rd., Clemmons, NC with a luncheon to follow. In lieu of flowers, donations may be
made to Jerry's favorite charities, St .Judes and Shriners Hospitals.