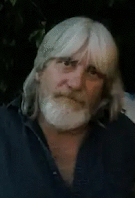 George D. Hogue
1959 - 2023
George D. Hogue, 64, of Miller's Creek, died Tuesday, November 7, 2023.
Mr. Hogue was born April 6, 1959 in Wilmington, Delaware to Mary E. O'Neal and John Joseph Hogue.
He is preceded in death by his mother and father.
Survivors include four daughters, Amanda and Clara Cornelius, both of North Wilkesboro, Becky Selner of Delaware, and Heather Edwards of Maryland, a son, Jonathan Hogue of Delaware. As well as a granddaughter, Danielle Taylor, of North Wilkesboro.
Survivors also include his two brothers, John Hogue and Luis Difut (daughter Trysta Difut), and four sisters, Veronica Adams, Kathleen Ferrese, Theresa Krause (spouse Walter), and Marianne Hogue.
No formal arrangements have been made at this time.