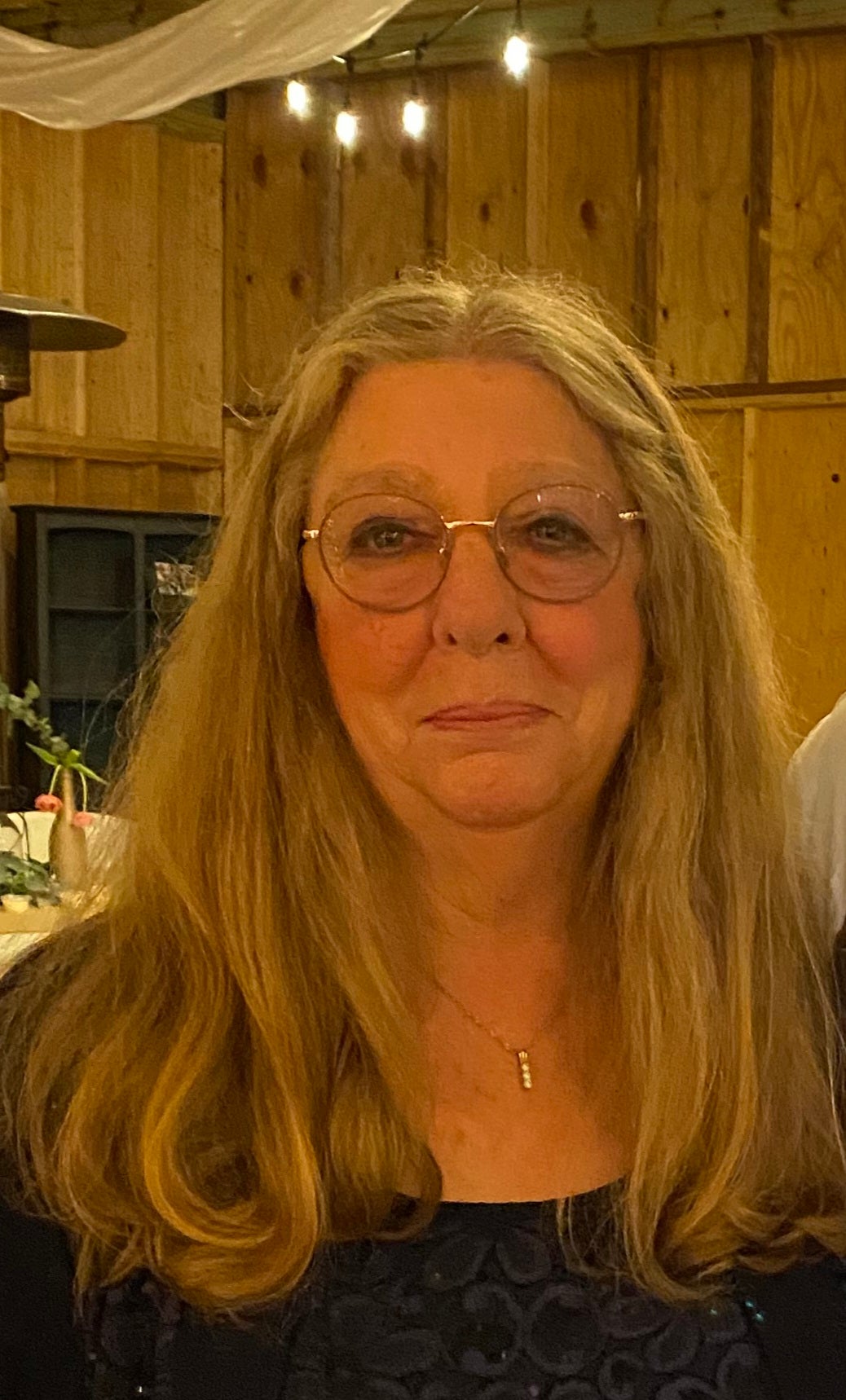 Evelyn Boyd Atkins
1956 - 2023
Evelyn Boyd Atkins passed away peacefully at the Kate B. Reynolds Hospice Home on September 14,
2023. She was born on December 11, 1956 to Robert Earl Boyd and Dorothy Sawyer Boyd.
She was a devoted wife, daughter, stepmother, and granny. Evelyn was always kind and welcoming to
everyone, she never met a stranger. Evelyn had a competitive spirit and was a master at all card and
board games.
Evelyn had a unique sense of humor that brought joy to those around her. She worked tirelessly for her
family. Evelyn's favorite things where the pool, her fur babies, Emma and Piper, the beach, and watching
the birds. She loved her sister-in-law Sandra (Ronald) Jones like a sister and loved her neighbors Brenda
Collins and Amy Reid as family, whose devoted friendships were unmeasurable.
Evelyn or "Shag" as she was lovingly nicknamed, was preceded in death by both her parents and her
loving husband, Eddie, of thirty (30) years. They shared a lifetime of love and their generosity impacted
family, friends, and the community.
She will be deeply missed by her family. Evelyn is survived by her stepchildren Nancy (Randy) Morris,
David (Susan) Atkins and Kenneth (Sara) Atkins. She was a loving grandmother to Kenny (Crystal) Atkins,
Blakeley Atkins, Isabella Atkins, Andrew Morris and great grandmother to John Luke Atkins. Also
surviving are her brother Jimmy (Linda) Boyd and loving cousin Emily Grubs.
To honor Evelyn's life the family will have a gathering on Sunday, September 24 at 1:00 p.m., 357 Atkins
Trail, Lexington, N.C. 27295.
The family would like to thank the caregivers at the Kate B. Hospice Home for their kindness, support
and love during this difficult time.