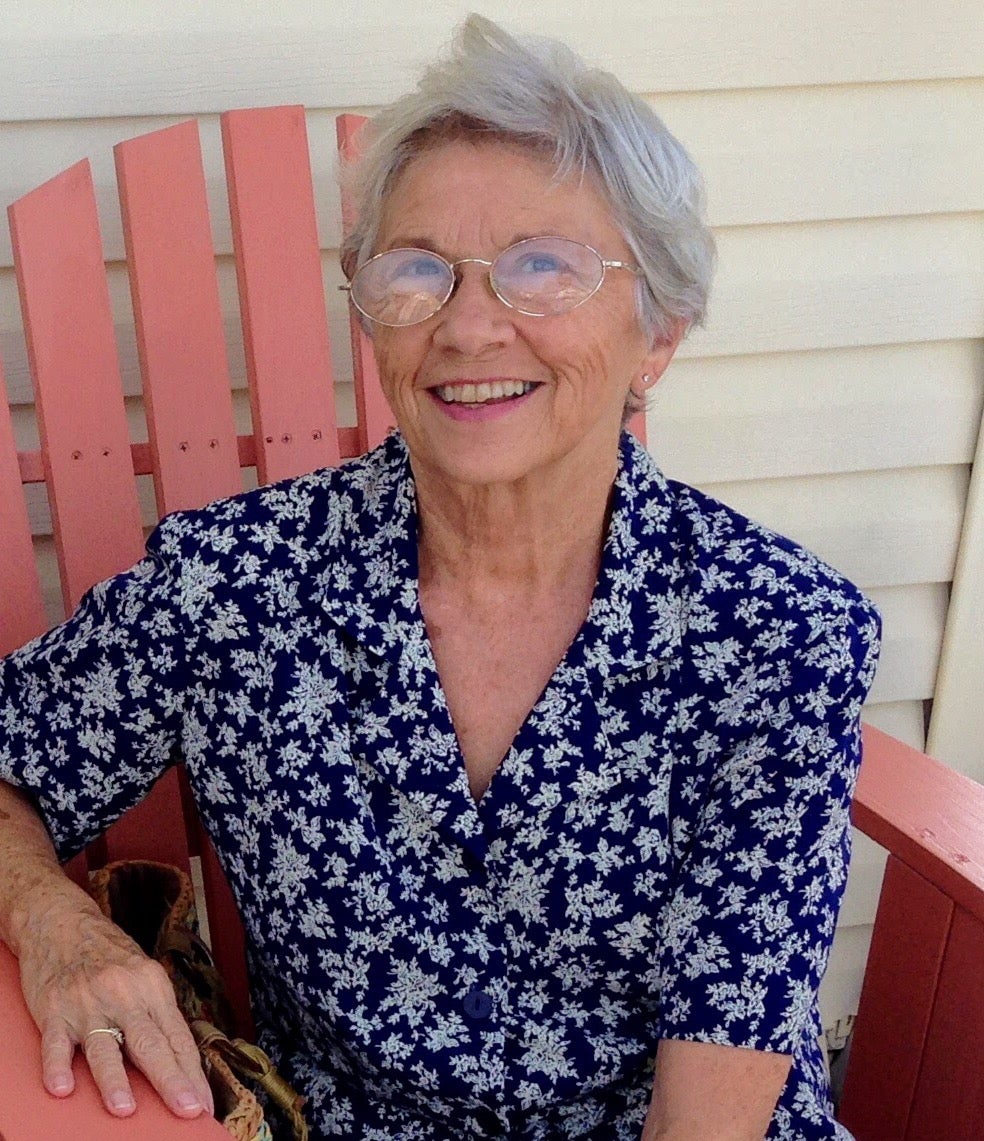 Elaine Turnmire Davis
1941 - 2022
Mrs. Elaine Turnmire Davis, age 81, of Kernersville, N.C., passed away at her home with her loving husband Bill by her side on June 18, 2022. Elaine was born on April 18, 1941 in Hudson, N.C. to James William Turnmire and Bina Lee Coffey Turnmire. Elaine is survived by her devoted husband of almost 60 years, Dr. William Hampton Davis; her three children, Karen (James), Brad, and Rose; her five grandchildren, Katie, Matthew, Bradley, Ryan, and Casey; and her sister Geraldine (Bill) Pearson. In addition to her parents, Elaine is predeceased by her brother, James Turnmire and her daughter-in-law, Michelle Bracken Davis (Brad).
The love story of Elaine and her husband Bill began in a Sunday school class in Winston-Salem, N.C. where they were both in school. Elaine attended the church with a classmate in her first week at nursing school and Bill, a medical student, was immediately enamored by her beauty and brains. After this providential meeting, they courted for 3 years and were married on September 9, 1962, thus beginning their "marriage made in heaven."
Elaine graduated from the N.C. Baptist Hospital School of Nursing in 1962 and worked as a Registered Nurse at Baptist Hospital newborn and premature nursery and later at Amos Cottage, also in Winston Salem. Elaine later used her nursing expertise in her volunteer work as a hospice nurse, leading cancer support groups, and caring for medically vulnerable foster children in her and Bill's home in Myrtle Beach, S.C. Elaine and Bill lived in Myrtle Beach for 48 years before moving back to N.C. to be closer to family in 2018.
Elaine possessed many gifts that she shared freely with her family and community. She was a wonderful cook and homemaker, a talented seamstress, a gifted conversationalist, a gracious hostess, a faithful church leader and Bible study teacher. She shared her love of cooking, baking, reading, shopping, "doing lunch," Wake Forest sports, music, needlecrafts, children, nature, and dogs with her family.
Elaine's Christian faith was integral to her life and she led by humble example, studying and teaching God's Word to children and adults, joyfully serving her church and community in any way she was able. Elaine was a loving and devoted mother to her three children and blessed us with her prayers, support, and faith in God's plan for us. In recent years as she suffered greatly from dementia, she still found comfort in worship and was always at peace in the church sanctuary. She would fold her hands in prayer, reciting the Lord's Prayer during worship, and asking Jesus to help her as she lay in bed. She also sang "Jesus Loves Me" and other favorite old hymns with her family until her last days. Elaine was a beautiful blessing to her family and we thank God for her life everlasting.
In lieu of flowers, donations to Christ's Beloved Community in Winston-Salem, N.C. would be appreciated. Website: https://www.belovedws.org/
The funeral service will be held at the Lutheran Church of the Epiphany in Winston-Salem, N.C. on Saturday, July 2 at 11:00 am. Elaine's son-in-law, Rev. James Laurence will preside and preach. Elaine's daughter Rose Davis will serve as organist and soloist. Epiphany follows the guidance of the COVID-19 Community Levels for masking requirements. Because we are in the high category, masks are encouraged. KF-95 masks are available at the Welcome Center for those who desire it. The interment will follow at the columbarium at First Lutheran Church of Albemarle at 2:00 pm later that day.