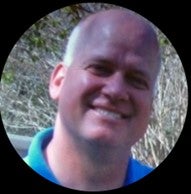 Douglas Steven Wells
1957 - 2023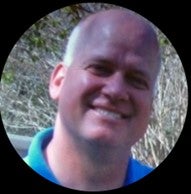 Douglas Steven Wells (65) of Clemmons, NC passed away peacefully at his home on June 17th, 2023 after a courageous battle with cancer, surrounded by loved ones and is now at peace with his Heavenly Father.
Doug was born on July 27th, 1957, to Harold Weis Wells and Nancy J.R. (Swope) Wells in Bethesda, MD. Growing up, Doug and his family moved around a lot because of his father's Military career. Doug had many hobbies and was proud to have earned the esteemed Eagle Scout rank. After graduating from Westminster High School, he went on to earn his Bachelor of Business Administration degree at Wake Forest University. After graduating, he obtained his Master of Business Administration from the University of North Carolina at Greensboro. Doug started his first job at First Union Bank in Charlotte, NC before moving on to Sara Lee in Winston Salem, NC as a Sales Forecasting Analyst for 21 years.
In 1985, Doug met Pam Blackburn at Calvary Baptist Church in Winston Salem. They married on April 5th, 1986, and went on to have two children, Holly, and Ben.
Doug was known for his love of the Lord, his family, and the Wake Forest Demon Deacons. He will be remembered as always making people laugh and his heart for serving others. Doug was an active member at Calvary Baptist Church for over 30 years before he and wife Pam moved to Two Cities Church to be part of planting that new church downtown. He became a member of the Gideons Association after retirement and was excited to participate in passing out Bibles and witnessing to others.
Doug is survived by his wife Pamela Blackburn Wells, daughter Holly Elizabeth Wells, son Benjamin Steven Wells (wife Brittany Wells), grandson Rowan Everett Wells, grandson Cove Deacon Wells, Mother Nancy J.R. Wells, sister Allyson Wells Little (husband Larry Little), brother Byron Lawrence Wells (wife Kerry Flynn), brother Brandon Forlaw Wells (wife Kelly Ferry), and brother Dwight Jensen Wells (wife Alia Tarraf).
Douglas was predeceased by his father, Harold Weis Wells.
Services will be held at Two Cities Church in Winston Salem on July 12th at 11:00 AM EST. To honor Doug at the service, all are encouraged to wear casual and/or Wake Forest attire. In lieu of flowers, the family requests donations be made to The Gideons International, Two Cities Church, Trellis Hospice, and Derrick L. Davis Cancer Institute at Forsyth Medical Center in Winston Salem, NC.