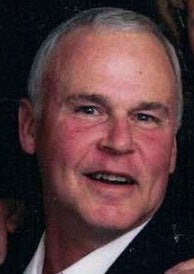 David Grady Wright
1955 - 2023
David was born in Winston-Salem to the late Henry Grady Wright, Jr. and Billie Foster Wright on August
14, 1955 and was the older brother to the late Beth Wright. He graduated from Reynolds High School
and was a 1978 graduate of NC State University where he majored in Wildlife Biology with swimming
and tennis scholarships. For the remainder of his life (until he was disabled by his first stroke in
September 2017), he remained athletically and competitively active. There was rarely a day when he
did not take part in an activity that would give him an outlet for his energy (and of course, he had to
place a few quarters on it). David was also an avid reader and animal lover but his biggest loves were
golf and tennis. He leaves behind to smile at the memories his wife, Catrinna Patterson, as well as some
dear coworkers and a few special friends who were there until the end.
There will be no service. David's ashes will be scattered on his birthday weekend in August at a
previously chosen location that had become very special to him in the years leading up to his physical
disablement.