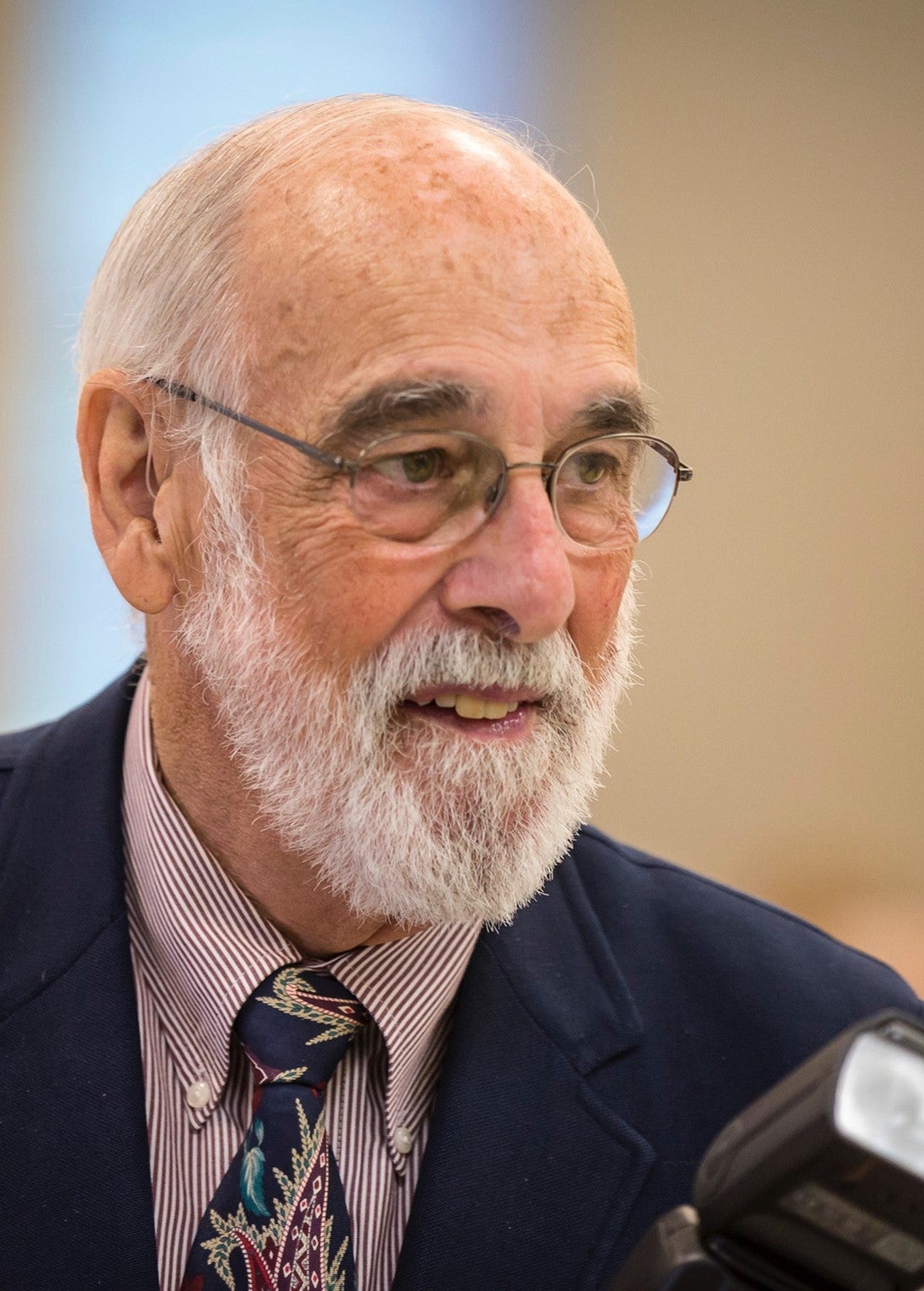 Curtis Cameron Lane, Jr.
-
Curtis Cameron "Cam" Lane, Jr., 79, died peacefully at his home on Dec. 30, 2022. He was preceded in death by his parents, Curtis Cameron Lane and Ruby Culler Lane, and his brother, William "Bill" Lane. He retired as a sergeant with the Winston-Salem police department in 1998, having served in several capacities as a reserve and full-time officer.
Cam was a 1961 graduate of R.J. Reynolds High School, attended Wake Forest University, and graduated from High Point College in 1970. Before becoming a police officer, he worked for R.J Reynolds Tobacco Co., was the media director for United Advertising, and served as director of the Triad Sportsman's Show in the 1970s. In the 1990s, he was the owner/operator of Triad TV and Appliance. After retiring from WSPD, he "worked" at Klingspor Woodworking Shop, where his paycheck supported his favorite hobby.
Cam served in a number of volunteer positions over the years. He was a board member of Jonestown Swim & Tennis Club and the Winston-Salem Rescue Squad. He was a member of Unity Moravian Church, where he played in the band, served on the board of trustees, and was chairman of the graveyard committee.
To say Cam lived a full life would truly be an understatement. His exploits included grappling with Victor the Wrestling Bear, scuba diving on shipwrecks, surviving a charge from a buffalo, catching a tournament winning sailfish, and flying airplanes. One of his most memorable adventures was a 23-day, cross-country motorcycle ride with his friends. They traveled through 21 states and stopped in Sturgis, S.D., for the famous motorcycle rally. A self-described "Jack of all trades and master of none", he was a gifted photographer, mechanic, genealogist, musician, and woodworker. He never met a stranger and said he had more friends than any one person deserved.
Cam is survived by his loving wife of 21 years, Cynthia Baker Lane; two sons, Mark (Shelley) Lane and Matthew (Nicole) Lane; stepsons David Baker, Brian (Kim) Baker, Bruce (Amy) Keen; and stepdaughter Candice (Casey) Rowley. He leaves behind 20 grandchildren and five great-grandchildren.
Visitation will be from 5 to 7 p.m. Friday, Jan. 13 at Unity Moravian Church, 8300 Concord Church Road in Lewisville. A memorial service will be held at 11 a.m. Saturday, Jan. 14 at Unity Moravian. Condolences may be sent online at https://affordablecremationswsnc.com/obituary/
In lieu of flowers, memorial contributions may be made to the Forsyth Humane Society of North Carolina at https://forsythhumane.org/donate-now/ or Trellis Supportive Care at https://www.trellissupport.org/content/memorial-or-honor-donations.