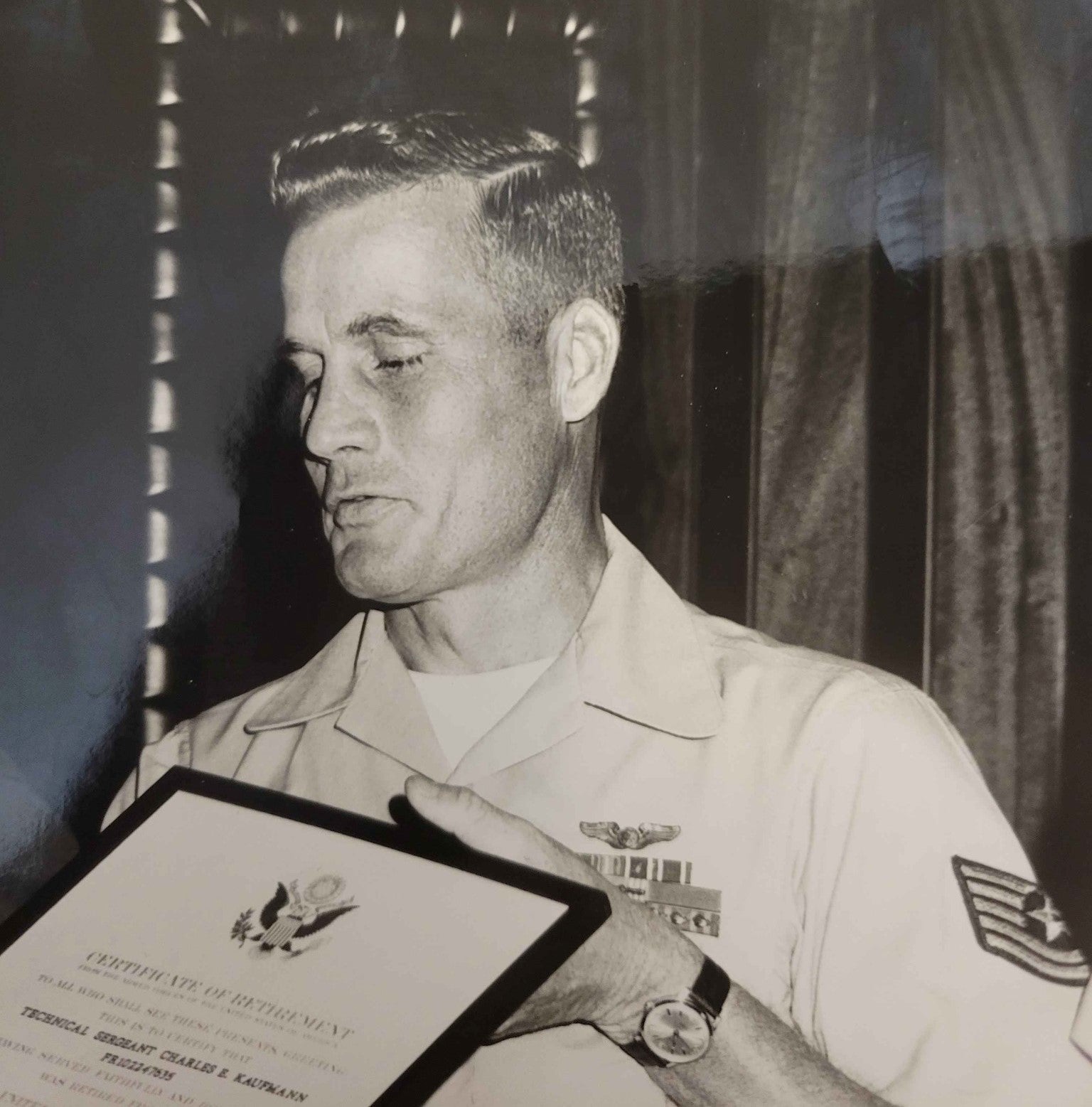 Charles Eugene Kauffman
1932 - 2022
Charles E Kauffman age 90 of Clemmons NC passed away on 3/12/2022.
He grew up very poor and wanted to see the world and have a different life so he joined the military (Navy & Air Force) at 17 and served our country for 20 years. Retired from the military then worked for Fisher Price and retired for the final time.
Charles had a fantastic memory, artistic ability (oil painting) and especially his love of reading, crossword puzzles and feeding the birds. He was a hard worker and found joy in the simple things of life. He traveled throughout the world but was the happiest on a piece of land away from the hustle and bustle of modern life.
He is survived by his children Sue Kauffman, Sandy K Anderson, Linda Kauffman and Corey Kauffman and his grandchildren Kage, Kaz and Kit Guenther along with several nieces and nephews he was especially fond of his niece Gina Miller and nephew Chris Kauffman.
A memorial in his honor will be announced soon.