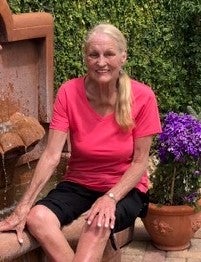 Carolyn Hill Tuggle
1946 - 2022
Carolyn Hill Tuggle, 76, of Stoneville, NC, passed away on March 29, 2022.
She was preceded in death by the love of her life, Ray Tuggle, on March 10, 2022; her parents; two brothers, and one sister. She is survived by her daughter, Angel Tuggle Heller (David); her son, Andy Tuggle; four granddaughters; one great-grandson; four sisters, and one brother.
Carolyn is best known for her 21 years of service with Dollar General, where she found a multitude of friends in co-workers and customers. Most of all she loved her family and enjoyed the ourdoors, especially the beach. Carolyn had a huge heart and a contagious laugh.
Her Celebration of Life will be held on Saturday, April 23, 2022 from 2-4pm at the Vera Holland Community Center, located at 203 E. Main St. Stoneville, NC.