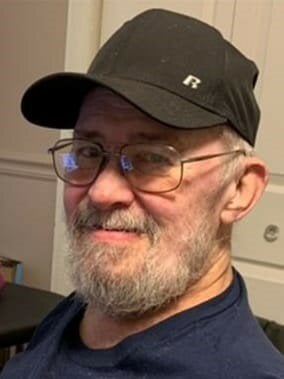 Bernard John Foley
1950 - 2021
Bernard (Bernie) John Foley (April 13, 1950 – September 26, 2021) as he was known formally, liked the mechanics of things. Bernie was a collector of information and facts, of hobbies and machines and stories. Bernie liked knowing how things worked and if something didn't work, Bernie liked to fix it.
The son of Forrest L. Foley and Dorothy M. (Colburn) Foley, Bernie entered the world a few minutes after his twin brother Brian on April 13, 1950. The two boys quickly set about learning as much as they could. Mechanics and electronics were particularly fascinating. Their shared bedroom in the New England town of Marlborough, New Hampshire was more akin to a workshop, always filled with old radios, clocks and other projects. The twins gained a reputation for being able to fix or build just about anything – this reputation would follow Bernie throughout his life.
Workshops, and spaces reminiscent of them, is where Bernie felt most comfortable, surrounded by mechanisms and the mysteries of broken machines. After graduating from Marlborough High School in 1968 and completing a course in Autobody in Manchester, NH, Bernie did many things; he was a skilled welder at H.L. Holden, built off road motorcycle frames at Rokon and worked for a time as a machinist.
It was when working as a specialist at M.A. Goodell Alternators & Starters in Swanzey, New Hampshire that Bernie was able to do magic! His talent for rebuilding the electrical units and alternators for a range of automobiles and heavy equipment (including ambulances, fire engines, even aircraft) gained him industry appreciation and the business international clientele.
But Bernie didn't leave the repairs at work. Once, after reading in the paper that there was a broken ladder truck at the local fire station Bernie asked to look. A couple days later the truck was back in service. As his sister Bonnie remembers, "Bernie always had the ability to see a need and step forward to fix it. No fanfare, just a 'mind if I have a look at it?'"
When interviewed about his work for a local newspaper, Bernie was humble about his ability, simply saying, "If it can't be done, we do it; if it's impossible, it takes a little longer." A sentiment that highlights perfectly Bernie's positive perspective on life.
Bernie was known to always give a little gift of something every time you visited him, whether it was a crystal or piece of obsidian he knew you liked collecting or a homemade keyring because he knew you were moving house soon. Each gift was a thoughtful but modest reminder that he cared even if it wasn't an obvious way of showing it.
Bernie was passionate about a wide range of hobbies and interests including, but not limited to, clock repair, jewellery making, painting, wood turning, metal detecting and fishing. Always happy to share and talk at length and in precise detail about his latest project with whomever was there to listen.
Bernie spent most of his life living in Keene, New Hampshire but moved to Winston-Salem, North Carolina in 2020 to recover after the loss of his leg. He lived with his cousin, retired nurse Diena Rae and her family. His health was failing, but Diena was a wonderful caregiver and friend to Bernie, they taught one another a lot and Diena always had his back.
Diena's care and camaraderie meant that Bernie was able to spend his last days content and in a spirit of convalescence, tinkering away at his hobbies and enjoying every opportunity to go fishing or have a chat.
Bernie passed away late in the evening on September 26, 2021, with congestive heart failure. He was 71 years old.
Predeceased by his parents and survived by his brothers, Brian, Steven and Benjamin Foley, his sisters, Bonnie Champagne and Rachel Malca. Bernie also leaves behind a daughter, Laura Foley and her children, Sara Lambert, Quinn Lambert, and Jada Foley as well as many nieces and nephews, cousins, second and third cousins, friends and one prosthetic leg.
A memorial service will be held at the convenience of the family.