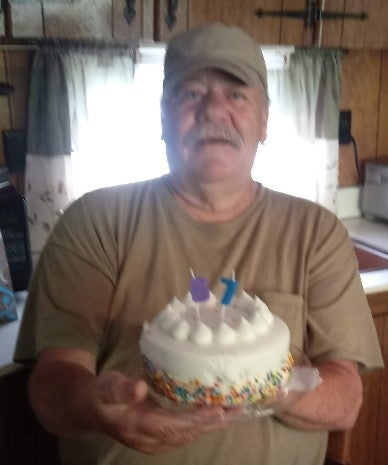 Barry Duane Gregory
1954 - 2022
Barry Duane Gregory unexpectedly departed this Earth on April 1st, 2022. He was born May 19th, 1954 in Ivanhoe, Virginia to the late Franklin Gregory and Ella Shinault Gregory.
Everyone that knew Barry knew that you were in for a laugh and a good time when he was around. No one could tell a story like he could, and even if it was the same story you'd heard a million times, he made it just as enthralling as the first time he told it. We will deeply miss sitting on the banks of Cripple Creek, talking and singing with him, or cruising the backroads and listening to The Marshall Tucker Band. There was no one in the world quite like Barry Gregory, and the world will never be the same.
Along with his parents, he was preceded in death by his brother Junior Gregory, sister Frances Beamon, nephew Alfred Gregory and sister-in-law Janice Gregory. Those left to cherish his memory are his children April (Joshua) Moser, Joshua Gregory, Jacob (Cassie) Gregory, Kelly Gregory and Justin Gregory; five grandchildren, Ava Lawless, Charlotte Moser, Gray Gregory, Ethan Gregory and Noah Gregory; brothers Ricky (Ruth) Gregory and Early Gregory; sisters Pat Sapp, Trenda (Ray) Williams, and Tammie (Stephen) Blodgett; many beloved nieces and nephews, and good friend Rick Hutchins.
The family would like to offer heartfelt thanks to the Yadkin County Sheriff's Office and Yadkin County Emergency Services for their help and kindness during this difficult time.
The family will hold a celebration of life on May 21st, 2022 at Barry's home in Ivanhoe, Virginia. More information will be given at a later date.