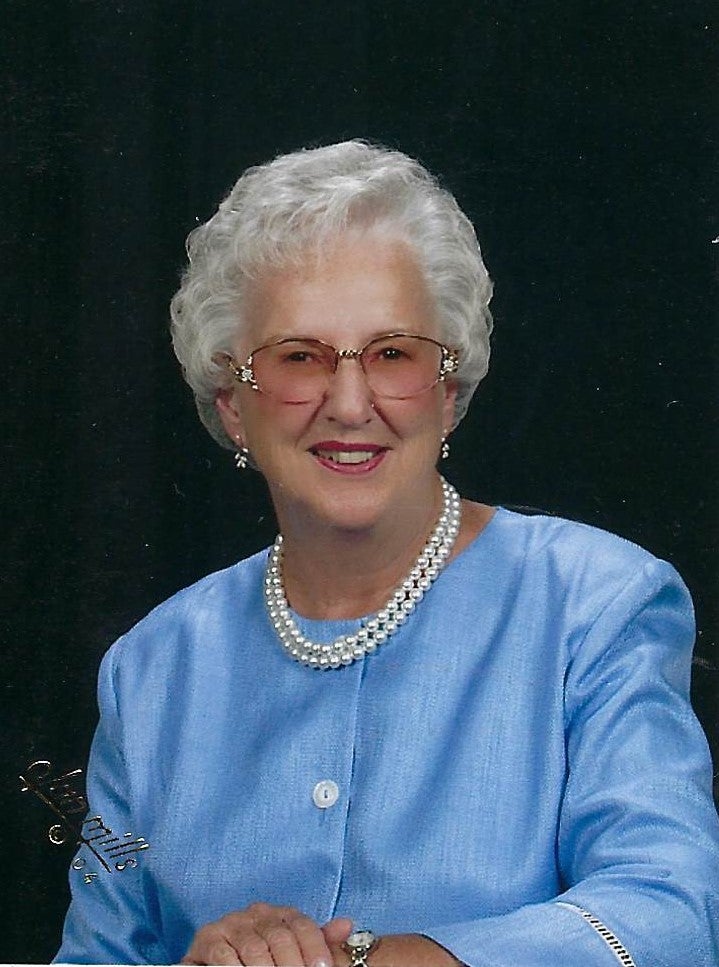 Ann Ebert Baker
1934 - 2021
Ann Ebert Baker, age 87, passed away on October 24, 2021 at the Kate B. Reynolds Hospice Home in Winston-Salem, N.C. She was born January 31, 1934 in Forsyth County to John J. & Treva Ebert. She was a graduate of Lewisville High School. In 1959, she began working in the profession that she loved, Medical Assisting at Winston-Salem City Hospital and continued in the offices of several local physicians until her retirement in 1999. She will be fondly remembered by the many patients she knew during her years of service. Ann was the first Certified Medical Assistant in Winston-Salem; a Charter Member of the Forsyth Stokes Davie Chapter of the American Association of Medical Assistants and served as North Carolina State President in 1971. She was an active member of College Park Baptist church and WMU and volunteered in the office on a regular basis until she had to stop due to her health. She was also a member of the College Parkers. She loved her church community very much and enjoyed many wonderful friendships. She especially loved taking in "new church" visitors and making them feel welcome.
Ann was preceded in death by her husband, Odell T. Baker, a daughter, Kathryn B. Walters and her parents. She is survived by two daughters, Karen B. Hilton and husband, Andy; Sherry B. Allred and husband, Keith; a granddaughter, Jennifer Dumond and husband, Jason, great-grandson, Lucas and great-granddaughter, Brooke; a grandson, Austin Hilton and wife, Perla and great-grandson, James; a niece and nephews.
Ann loved the beach, working in her flowers, playing cards with friends and was an avid reader.
The family wants to give their grateful appreciation to all of the staff at Acute Palliative Care at Novant Medical Center and at Hospice for their professional attention and loving care.
Honoring her wishes, Mrs. Baker will be cremated and a memorial service celebrating her life will be held at College Park Baptist Church, W-S, NC on Friday, November 5th, 2021 at 1pm. In lieu of flowers, memorial contributions may be made to the College Park Baptist Church General Fund.