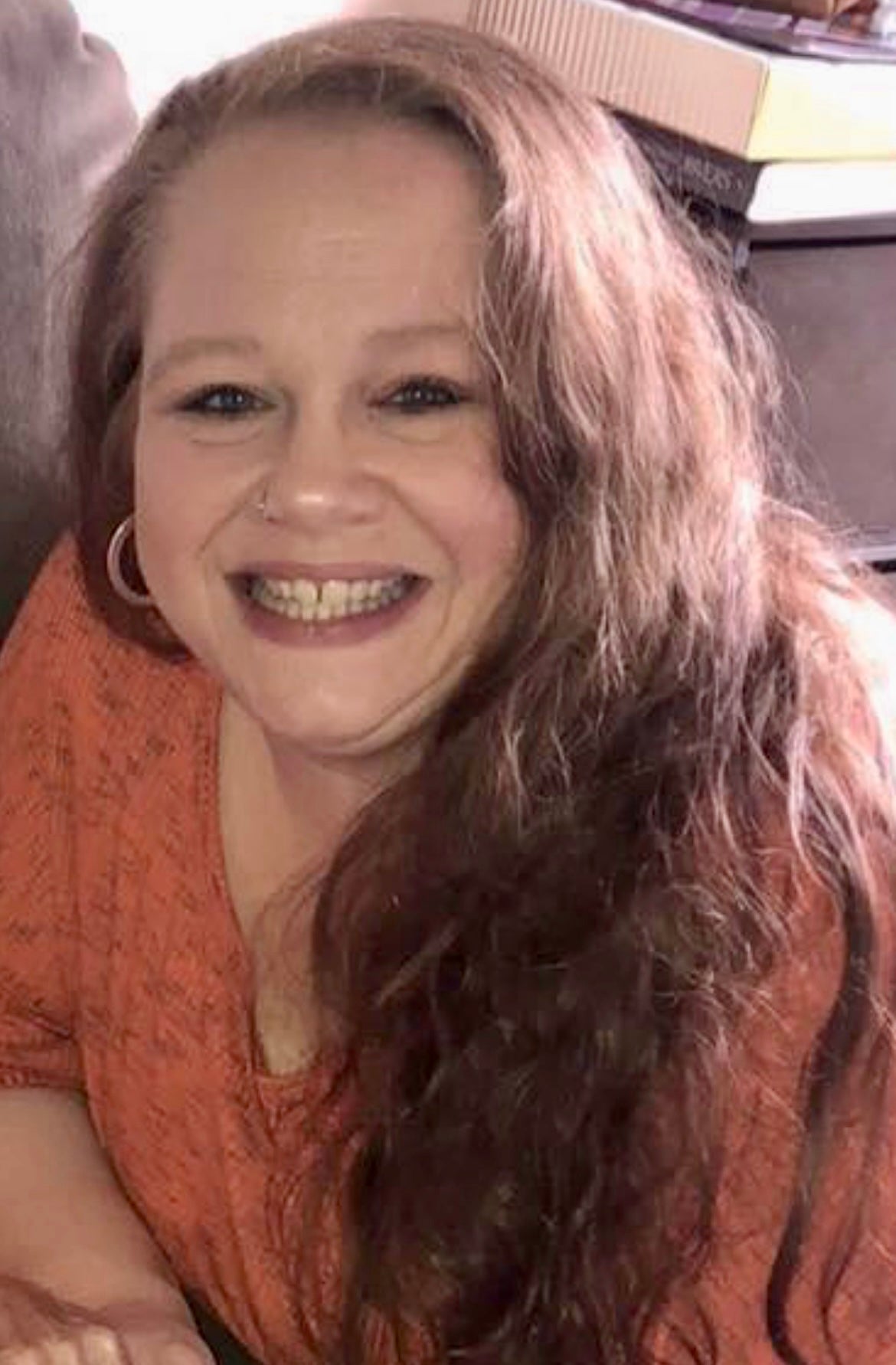 Angela S. Richardson
1975 - 2023
Angela S. Richardson of Akron, Ohio & Winston Salem, North Carolina was so much more than what can be described in a few brief paragraphs. She was a Mother, a Daughter, a Grandmother, a Partner, a Sister, an Aunt, a Friend, a Warrior and that just barely begins to scratch the surface. Angela made her grand entrance to this world on February 21st, 1975. She was raised in Akron, Ohio by her Mother & Father, Melanie & John Van Kirk.
She had a rambunctious and adventurous childhood filled with love and laughter. She spent many of her days fighting and making up with her sister, Alicia (Joshua) Ritenour of New Philadelphia Ohio. She was so involved with family, they were her whole life. Starting even at an early age her fondest memories would have included getting into trouble with her many cousins, especially Amy (Brian) Beisheim, Dan Lee (Samantha) Mendenhall, Aron Williams and Jessica Wooley.
She graduated from Central Hower High School and then started a family of her own. Her greatest achievements are her children, Zachary Davies of North Jackson, Ohio, Sophia (Trevor Mayle) Davies, Sydney Davies, both of Winston Salem North Carolina & John (Chickie) Cummings of Gilbert, Arizona. She was the absolute best Granny in the world to Trevor Mayle, Jr., Zhuri Wright and Khobi Cummings. She looked forward to nothing more than anticipating her two new grandbabies that are on their way. She was an incredible Aunt to Layla, Gemma and Presley, whom she loved so very much along with her Brother Dakota (Kaddie) Watts of Ravenna, Ohio.
She fought a long & courageous battle with Non-Hodgkin's Lymphoma, that ultimately cut her life tragically short on August 8th, 2023. She could not have fought this brave battle for so long without the love and support of her partner of twenty-six years, John Ramsey. He was her rock and her other half. He took such good care of her, and her of him. His entire family has been a blessing during this difficult time. Also, thank you to the incredible team on the 9th floor of Forsyth Medical Center.
She was preceded in death by her Grandparents, multiple Aunts, Uncles & Cousins. She leaves behind countless loving family members, friends & colleagues. She never knew a stranger.
At her request there will be a celebration of life party in Akron, Ohio in the near future. In lieu of flowers donations may be made to the Angela Richardson Memorial Fund at www.gofundme.com.