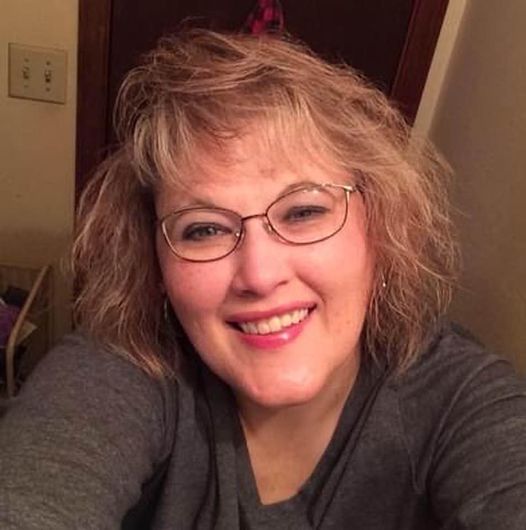 Angela Robin Matheson Sheldon
1973 - 2023
Angela Robin Matheson Sheldon went to be with the Lord on Sunday, August 13, 2023, after a lifelong battle with diabetes.
Most everyone knew her as "Angie". Some referred to her as just simply "Ang". Her nieces called her "Aunt Tootie". Other little ones affectionately called her "Gigi". Regardless of how you referred to her, one thing that everyone had in common, was how much they loved her.
Angie spent most of her time in and around Athens GA. In her younger years she could be found spending time with her friends at the skating rink and later on, she developed a passion for bowling, which is where she bonded with so many others who would become her lifelong friends. She worked at Showtime Bowl in Athens for over 20 years, as a shift manager, and all who encountered her were instantly drawn to her smile, her laughter, her kindness, and her fun-loving spirit. Every year the entire Georgia Bulldog Football team would come to bowl, and she had so many fond memories of her times spent with the coaches and the players and the conversations they would have. When Angie wasn't working, she was bowling, or often would be baking. She was an incredible baker who impressed everyone with her amazing cakes and desserts. Angie also spent a good bit of her time at Jefferson Lanes in Jefferson GA, where she formed many precious friendships. She never met a stranger, and everyone fell in love with her instantly. Her passing has left us all with a huge sense of emptiness, and a void that no one else can fill.
Angie was preceded in death by her father, Kenneth Matheson, her paternal grandparents Rev J.D. Matheson and Mabel Matheson, her maternal grandparents James and Elizabeth Murray, and her aunts Mary Murray Bland and Ann Murray. She is survived by her mother, Rachel Murray Matheson, of Walkertown NC, her sister Janet Matheson Odom (James), and nieces Amber Odom and Kendall Odom all of Mayodan NC, and her uncle and aunt, Randolph and Vickie Murray (Brantley and James), first cousins Beverly and Donnie Brown (Nathan and Savannah), Tim Paterson (Leslie), and Jim Paterson – and of course, many, many dear friends.
The family has chosen cremation and will have a memorial service in Georgia at a date to be named later. You can remember Angie, by donating to the JDRF (Juvenile Diabetes Research Foundation) or by donating a Gideon Bible in her memory.