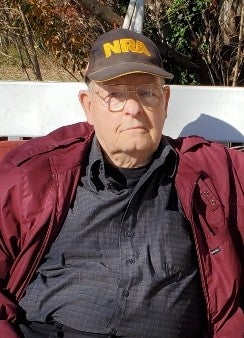 Arnold L. Roberson
1942 - 2022
Arnold L Roberson 80 of Pinnacle, NC, passed away at his home peacefully on August 22 2022 with wife by his side. After years of heart problems, his heart just gave out. Born in Mebane, NC.
He is survived by his wife Teresa Drye Roberson. Son: Zane Arnold Roberson of Denton, NC. and stepson James Bynum Hensley of Ashville, NC area.
Arnold was in sales most of his life the last 30 were traveling in RV out west to Cowboy Western and Native American events. He loved the Cowboy Life. He loved to travel with his wife and dogs every chance he got. He would always tell people if you get the chance go, don't wait till your to old. Just go and enjoy what God made for you to see and enjoy. We had a wonderful life and made so many memories. I'm so glad we traveled when we did. He always told friends and our customers to Go NOW don't wait till your 65, you might not make it. He will truly be missed.