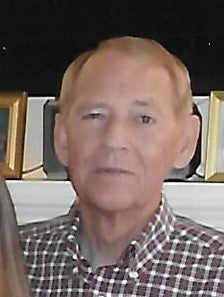 Robert E. Parker
1946 - 2021
Mr. Robert "Bob" E. Parker, 75, passed away Wednesday, October 27, 2021 at Kate B. Reynolds Hospice Home in Winston-Salem, NC. Robert was born on October 22, 1946 in Kingsport, TN to the late Eugene Chester Parker and Rose Marie Dickerson Parker. He graduated from Dobyns-Bennett High School class of 1964, and then served several years in the US Army National Guard.
Mr. Parker relocated to Winston-Salem in 1976 and was a mechanical designer at R.J. Reynolds Tobacco for over twenty-five years before retiring in 2003. After retiring, he enjoyed spending time with his family and volunteering for the Forsyth County Sheriff's Office.
He is survived by his wife of forty years, Cynthia Parker; daughter, Rachel Speaks (Robert); stepsons, Eric Treadway and Justin Treadway (Amanda); grandchildren, Adam, Sebastian, and Madeline; sister; Marlene Krell; and nephews, David Tunnell (Cindy) and Steven Tunnell (Bonnie).
We love you so much Dad, and you are greatly missed!
In lieu of flowers, memorials may be made to Trellis Supportive Care, 101 Hospice Lane, Winston-Salem, NC 27103.